Welcome to Cantober! A gorgeous collaboration with the Frugal Family. Check their site for a different version of the weekly prompts.
Firstly, we have daily tasks. They are not difficult. They are designed to be as easy as possible. We have a little star chart so you can tick them off when you have done them. If you don't manage them that is fine, you can use the weekend to catch up or you can simply just congratulate yourself on what you did do. Let's focus on the positives!
You can download this weekly chart to print off here.

The first weekly challenge is for the mind
Get it all out! I like to do a mind sweep occasionally. The thought of getting everything out of your head and onto paper can be terrifying but it really helps me once in a while. The best bit is that you end up with a massive list which you can edit heavily. This helps me see what really needs to be done and what I'm wasting mental energy on.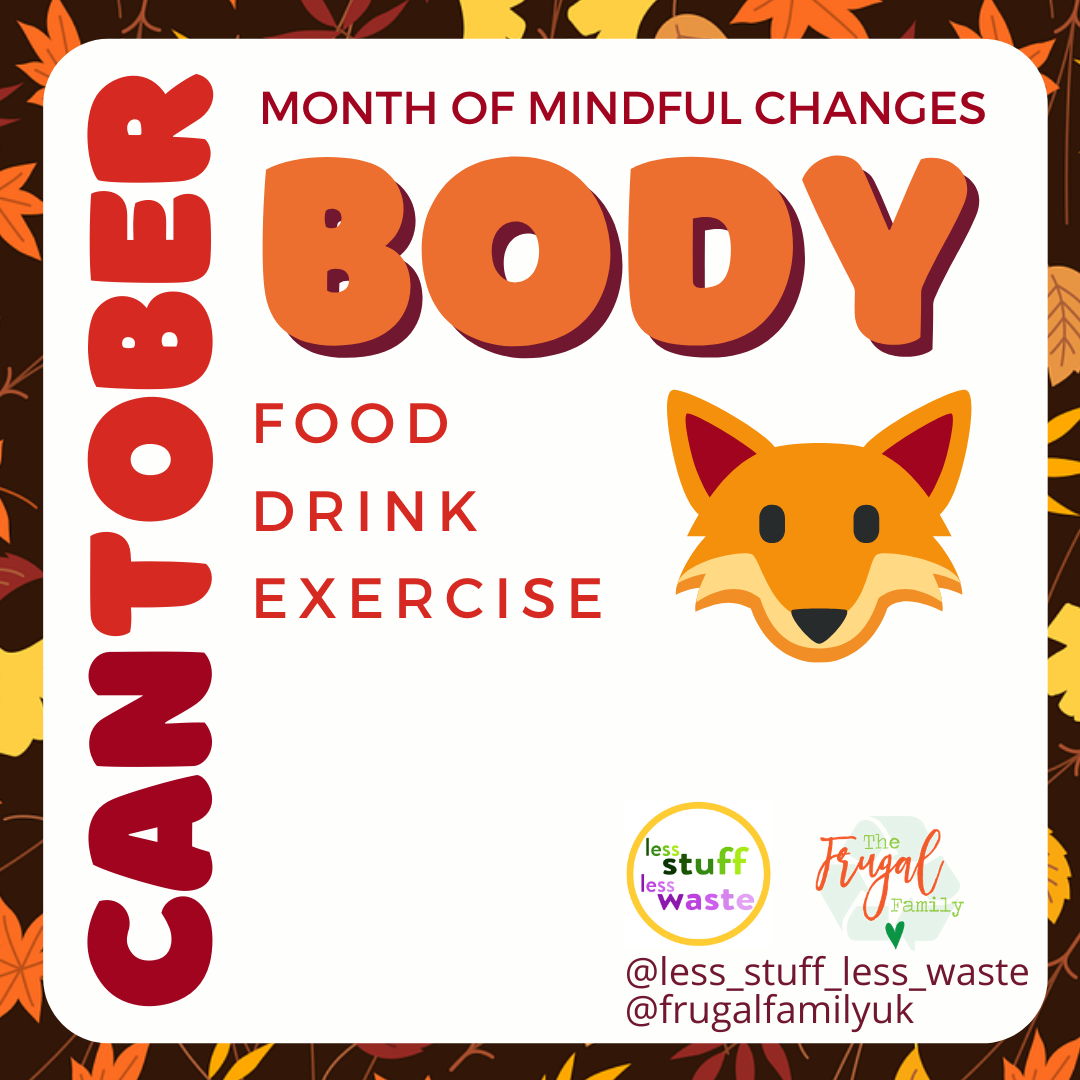 Challenge 2 is for your body
Eat something seasonal. It's cheaper, fresher and better for you. I've got a growing Pinterest board of ideas for October food here and this is my favourite game changing recipe for a butternut squash pasta sauce.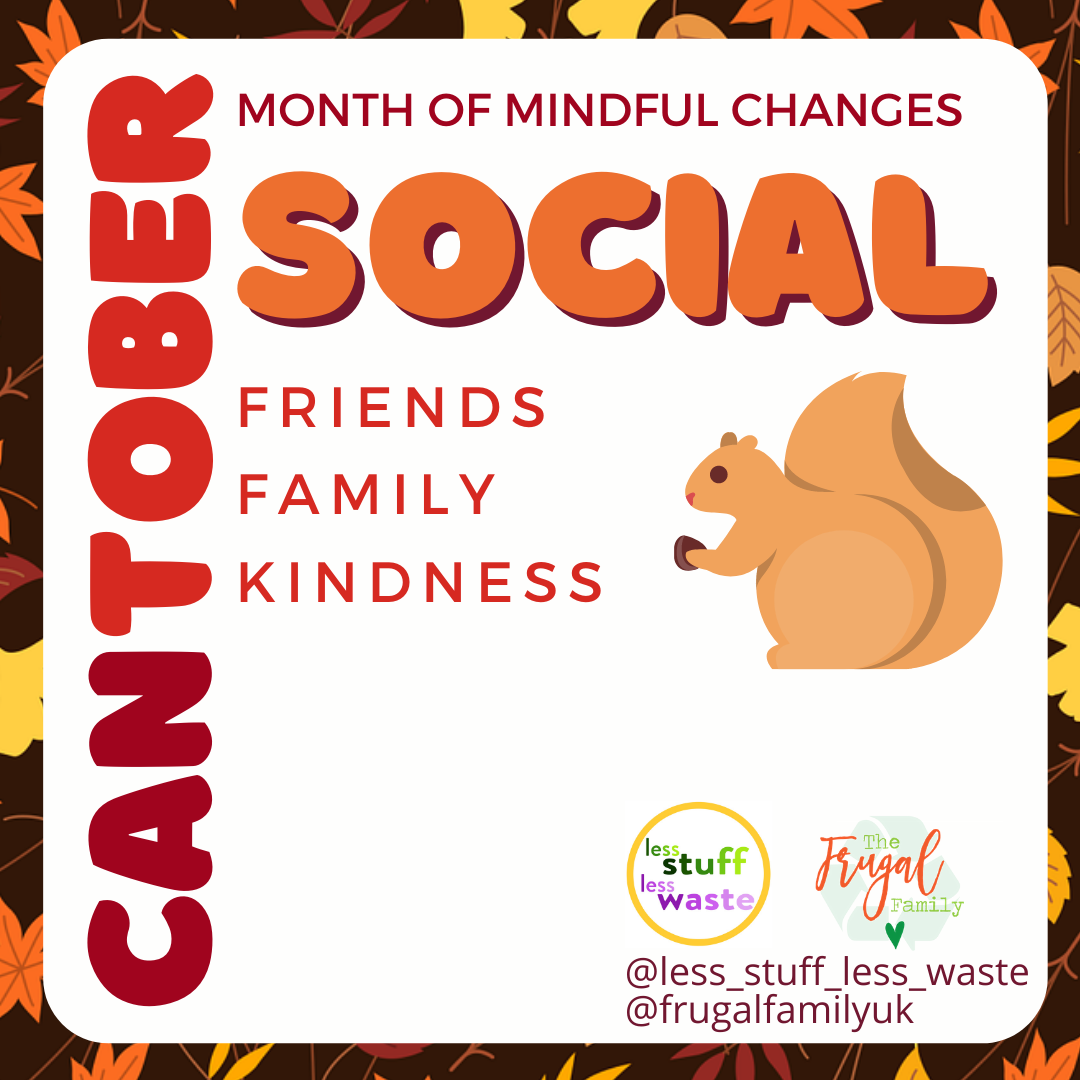 Challenge 3 is find good news
I've been trawling the internet to find an antidote to actual news.
I have found
The Happy Newspaper which celebrates all that's good in the world; a platform to share positive news and wonderful people.
The Good News Network who say that since 1997, millions of people have turned to the Good News Network® as an antidote to the barrage of negativity experienced in the mainstream media.
Happy news on CBBC which has stories to make you cheerful, including a rope bridge for gibbons, a rare fossil find and happy penguins.
If you know of any good happy news sites please let me know.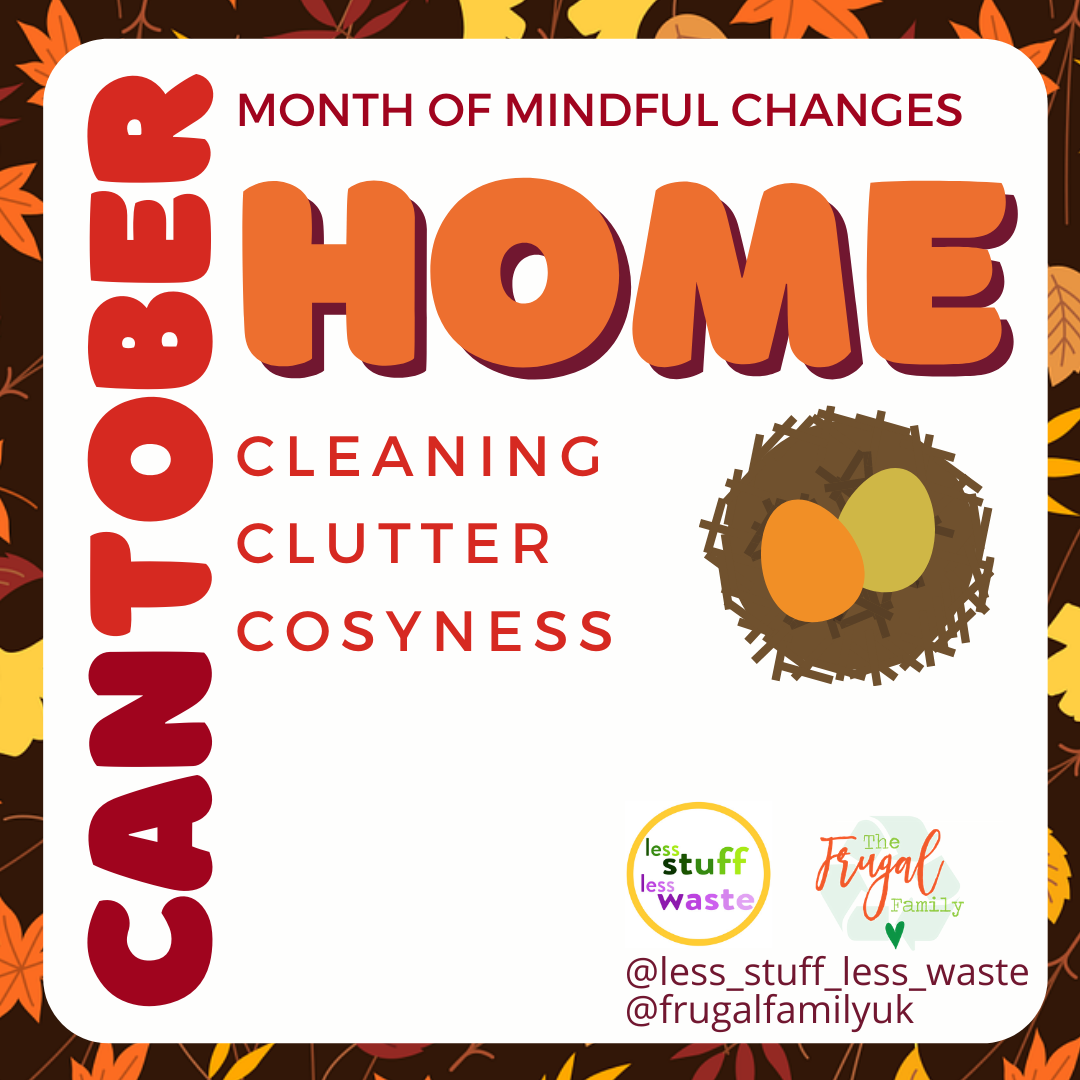 Challenge 4 is about the Home
Get ready for winter Countdown to Cosy is a series of posts written with Claire from the Frugal Family. You can browse them on the internet and get a free checklist here.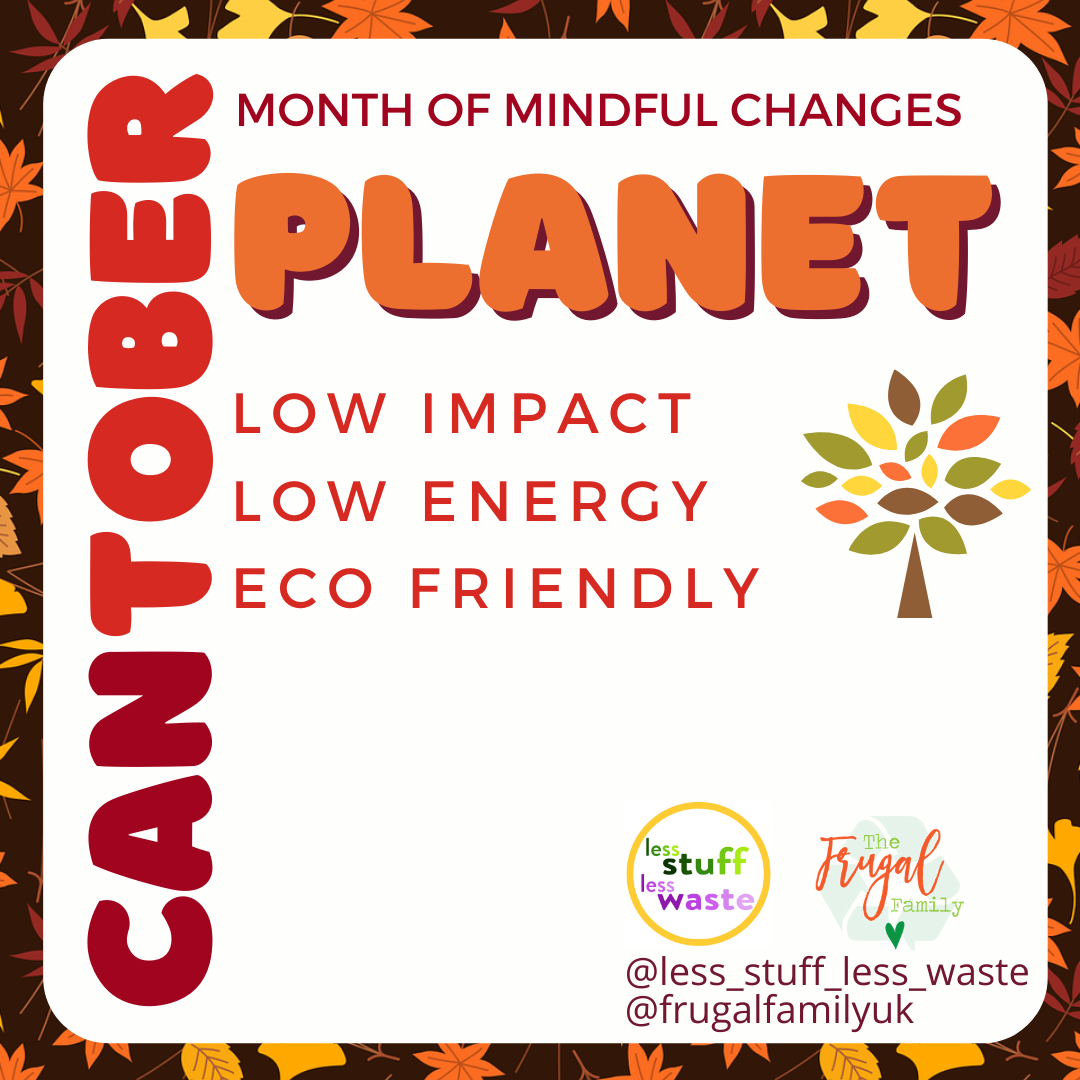 The last challenge for CanTober is about the Planet.
Your final challenge is to sign a petition for something that is important to you. Change.org is a good place to find them. Your signature can make a difference.
Want more? Have a look at the Eco Friendly Autumn workbook. It's a PDF you can print off as you need or an actual book you can buy that will be posted to you.