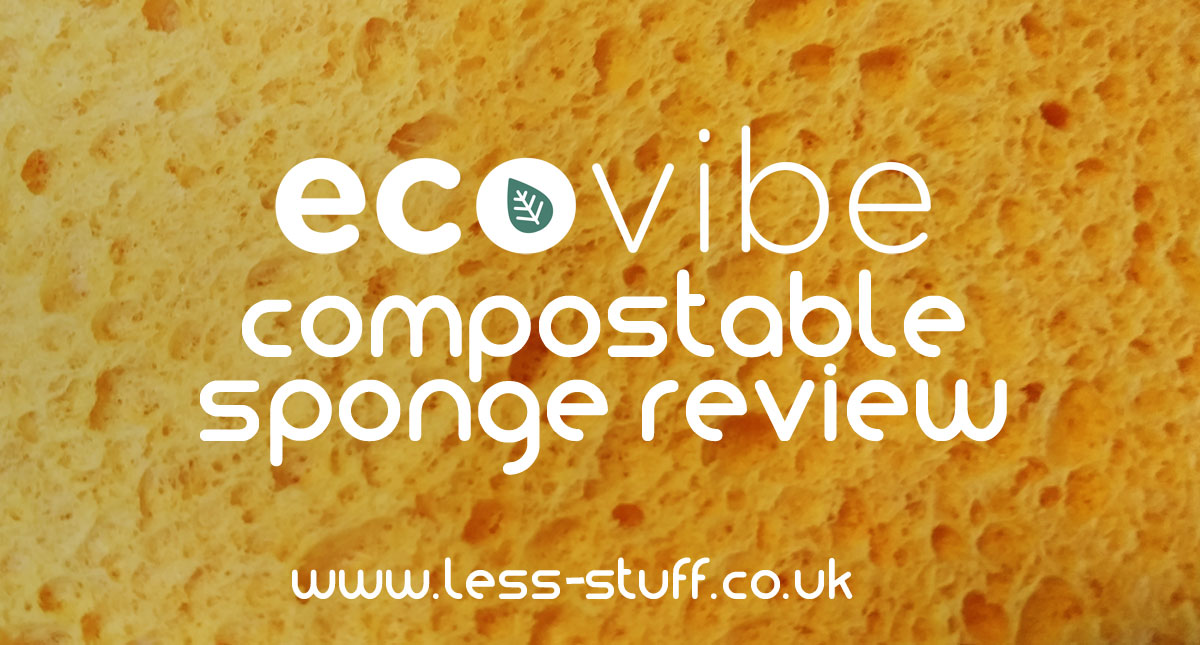 This month the nice people at EcoVibe sent me some of their compostable sponges to review.
I've tested them alongside my normal sponges which I get from Tiger purely because I like the colours. The Tiger ones are just bog standard sponges with a scratchy side. I've used them both in the washing up bowl and for general wiping of the hob and surfaces.
What's wrong with normal sponges?
If your sponge has lots of regular sized holes it is probably made of plastic. Plastic doesn't ever go away so it is a brilliant material for things that need to last a long time. It is not a great material for something that gets worn out like a sponge. Plastic sponges cannot be recycled so they have to go to landfill.
The alternative?
The EcoVibe compostable sponges are made from cellulose which comes from lovely degradable plant fibers. Elise from EcoVibe says they are compostable at home……
"They're made of wood pulp (from redundant wood that's been harvested for other purposes) and will break down in much the same way as a twig. It depends on the individual heap, but they could break down in around 3 months in a well-maintained heap."
What are they like to use
I'd say almost perfect. These sponges are a good size, bigger than my normal sponge and thick enough to hold comfortably. They do hold a lot of water so they are good for mopping up spills.
Straight out of the packet, they smell nice, in the same way a new book smells nice. They have a kind of old fashioned, comforting feel to them if that makes sense. They only reason they don't get a full 100% from me is that there is no scratchy element and for someone like me who cooks a lot of hot pot type meals, a scratchy thing is pretty vital.
After 2 weeks of washing, wiping and mopping my EcoVibe sponge looks like new. Considering I cook a meal at least once a day, drink loads of tea, spill kombucha everywhere regularly (it gets fizzy) and seem to be constantly washing dishes, this is pretty good. The sponge still has loads of bounce in it and I'm expecting it to last a long time which will save money too.
What can you do with an old sponge?
Before they get thrown in the bin, or put in the compost check out Recyclenation who have an epic post with loads of ideas for using old sponges (plastic and degradable). You can find it here https://recyclenation.com/2012/09/reuse-sponges/
Tempted?
Use the code LESS-STUFF10 to get 10% off at www.EcoVibe.co.uk
Disclosure
EcoVibe gifted me the sponges to review. I have not been paid or otherwise compensated to review them.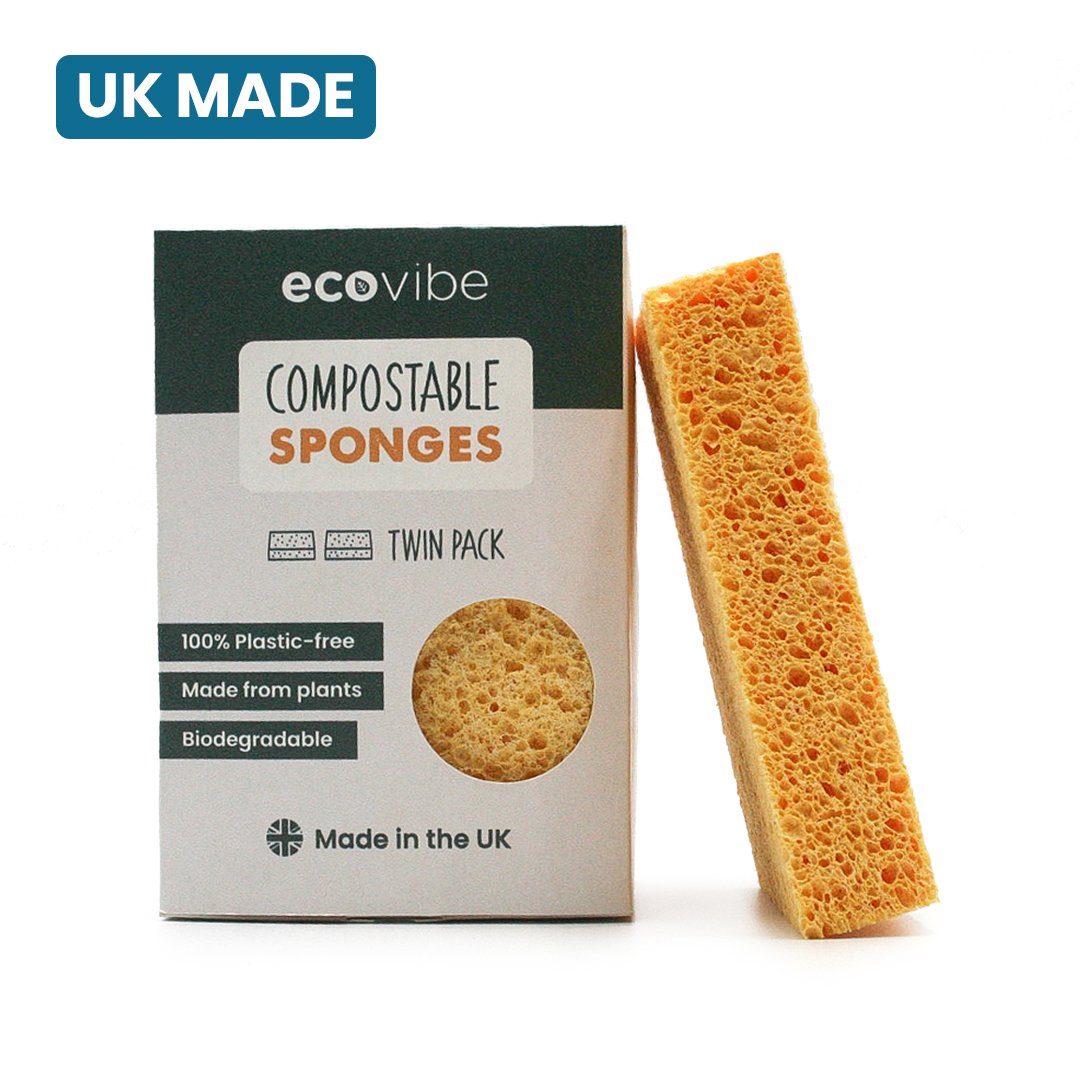 Hi. I'm Lisa
Less-waste is where I share the little things I find that help me lead a more ethical life, on a super tight budget.
I also run  less-stuff for people who love their belongings and want to declutter gently.
My social media accounts represent both websites.
You can find me on Instagram if you want to see snapshots of real life on my feed.
I'm on Twitter and try to join in on chats about organic food, gardening and living ethically.
The Facebook page is where I share info from others.
I'm also on Pinterest where I've gathered really good resources to help us enjoy seasonal food. You will find boards about productivity and crafting there too.
You can find me on YouTube, testing eco-friendly products and attempting to film without being interrupted by a cat.