Not all plastic is rubbish!
Without plastic I wouldn't be able to get this blog post onto the internet. Cars would be so heavy the fuel costs and impact would be immense. When used properly, plastic is a wonderful material. It is light, waterproof, cheap to produce and as long as the sun doesn't get to it, it is very strong. But when plastic is thrown away, it will never vanish.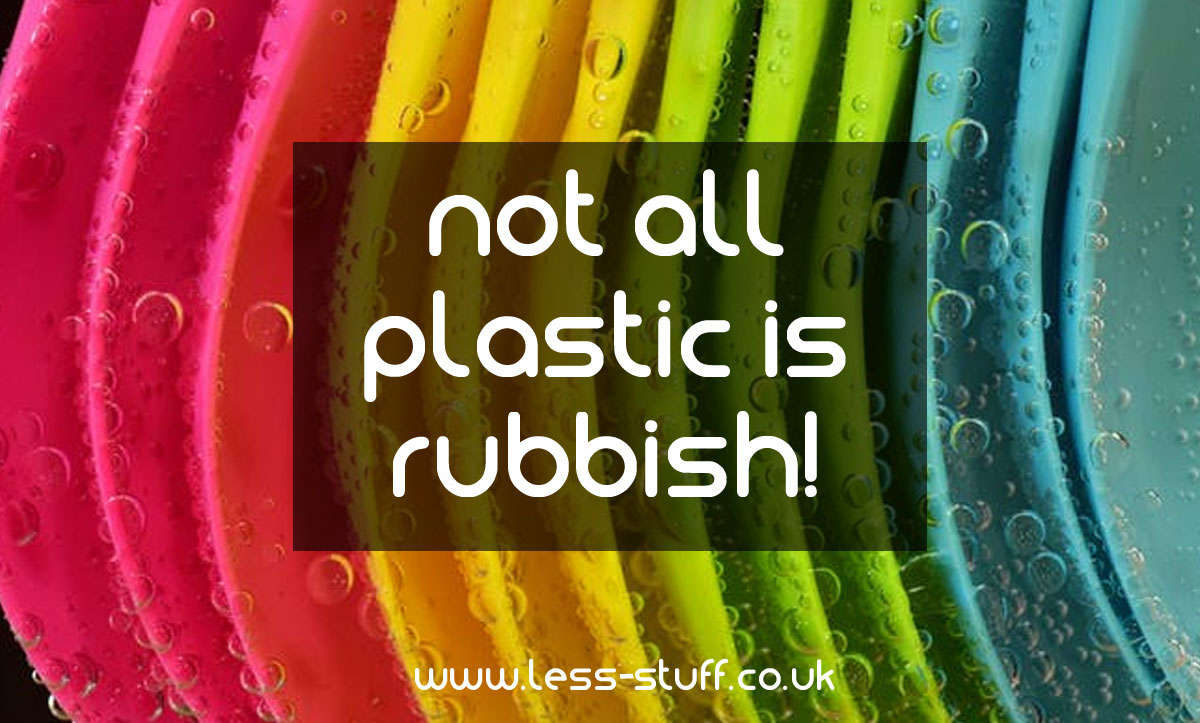 Buy plastic to last
If you need a plastic container, buy a good one. Buy one that won't crack if you drop it. Buy one with the intent of keeping it forever.
Avoid:
PVC
Polytyrene
Polycarbonate with BPA
And read this blog post if you want to find out more about the best types of plastic to buy.
Reduce the throwaway plastic
If you feel like you want to reduce your plastic, the first step is to notice how much you use. With the amazing Claire Lyons from the Frugal Family I've developed a handy list you can print out on scrap paper. When you are ready to throw some plastic away, or recycle it when possible, make a note of it on the paper.
You only need to do this for a week or so to get an idea of where your plastic comes from.
Download the How Much Plastic Do you Use worksheet here. It is part of our Sustainable Summer Workbook.