It is Monday 3rd July. Day 3 of the plastic free month challenge. I'm noticing how much plastic comes into my life without me having any control over it and I'm noticing that I don't recycle when I'm tired.
On Saturday I got a delivery of a cone of shame for my little cat who needs to stop licking a wound. The plastic cone came wrapped in a clear plastic bag and then again in a mailing bag. I had a bag of crisps in the pub and was halfway through before I remembered what they are packaged in.  That is 3 bits of plastic that just stealthed their way into the day.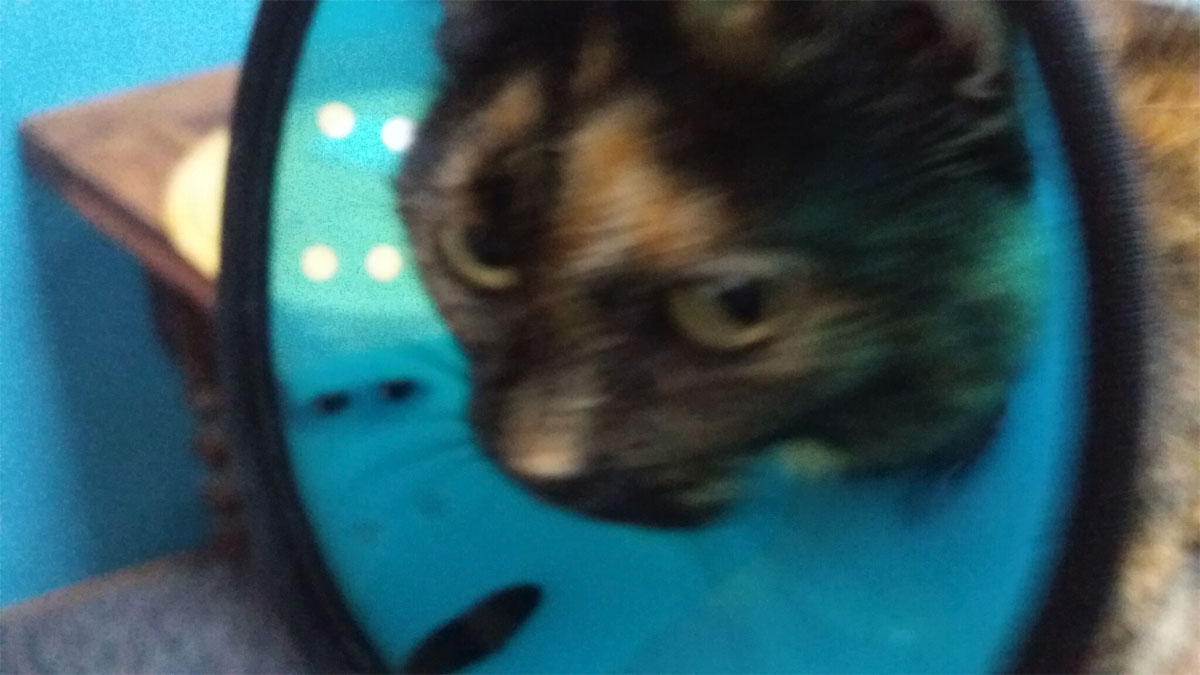 Sunday was a quiet day, nothing bought or delivered and I used up the last of the ice made in plastic ice bags. There really is no need for me to have a disposable alternative to ice-cube trays! I bought them years ago because they were reduced, and looked interesting and we have been trying to use them up.
Today is bin day. Every 2 weeks the council collect rubbish and recycling on the same day. My recycling is quite bare this week. There is an empty bottle, a couple of bits of cardboard and some clear plastic food containers. My rubbish bin has biodegradable bags full of dirty newspaper the cats have used as litter and a little bag of non recyclable plastic.
How can I make recycling easier?
In with the non recycling plastic is a mouldy quarter full tub of cream cheese that hid at the back of the fridge. I was tired and fed up when it was time to sort out the bins yesterday so I just shoved it in with the landfill rubbish. The plastic bag covering chocolate bars for sandwiches had a cardboard liner I didn't bother to remove. I don't do this often, but I'm thinking about ways around coping with recycling when I have little energy.
Get my son more involved in sorting recycling, he can be responsible for the wrappings of his packed lunch food
Check the back of the fridge before I shop in case anything needs using up
Deal with the recycling on Saturday morning instead of late on Sunday evening
Day 3 of #pfjuk and everything is plastic!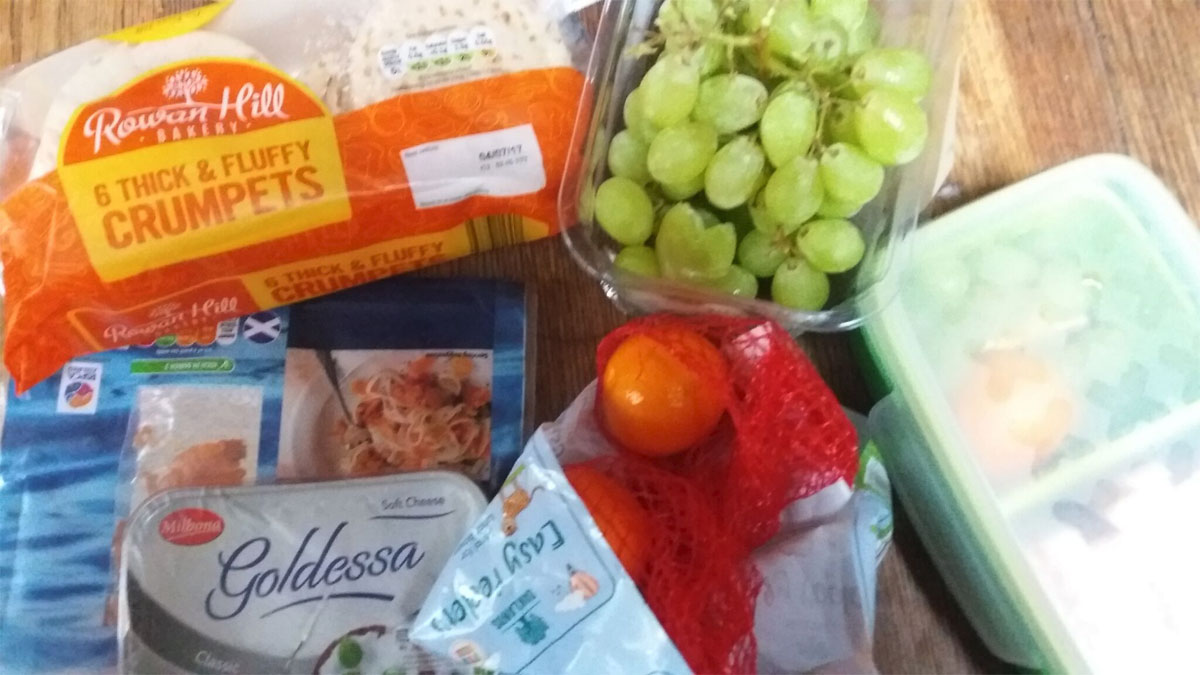 My son takes a packed lunch to school most days. It has a sandwich, some fruit and an illegal chocolate bar (now banned at school but I'm a rebel mum!). This morning everything I used to make breakfast and his packed lunch was wrapped in plastic! Every single element was packaged in cellophane, plastic boxes, or plastic string bags.
Now I've noticed how much plastic we are using I'm genuinely shocked! I thought I was doing pretty well, but clearly I'm not!
Bread – non recyclable wrapper but big enough to use as a small bin bag
Cream Cheese – all recyclable elements including tin foil
Smoked Salmon – non recyclable including cardboard covered in foil
Oranges – non recyclable string bag and plastic label
Grapes – recyclable box, non recyclable cellophane
Crumpets – recyclable cardboard, non recyclable plastic
When I next go shopping I'm going to try to find some alternatives to cut down our use of plastic daily.