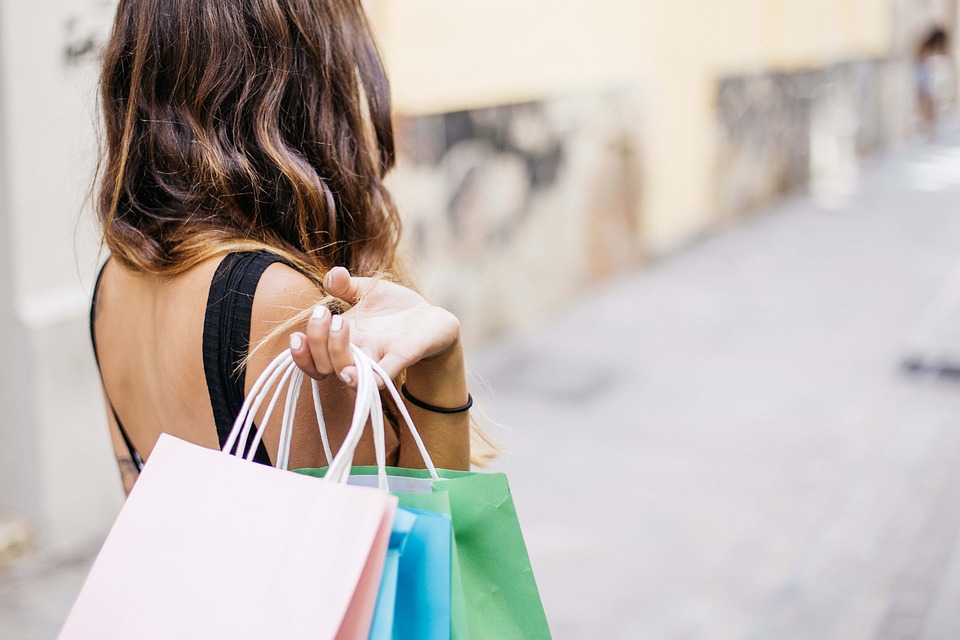 Do you shop online?
The answer is most likely yes. So many people like you and I shop online, I mean let's face it it's so easy these days. No shopping bags to carry, coupons and voucher codes can be used for some online shops, no crowds, easy to return items, you can do it after a glass of wine or two, and if your savvy enough it can be cheaper than shopping on the high street and you can even EARN money back from shopping… Yes, you did hear me right. You can earn money back from your shopping.
So how do I do this?
Simply visit whats called a cashback website. I personally use TopCashBack, ShopPrize, Receipt Hog, and Checkout Smart.
TopCashBack is one of my favourites, you need an account to begin to earn money, you simply click on the retailer you wish to purchase from, it takes you to that site but what you spend is tracked back to your account and you usually earn a percentage of you have spent. I signed up in October 2017, and to date, I have earned £28.89 simply through ordering a few Christmas presents and takeaways on the odd Saturday night. You can choose to redeem your money via Paypal, BACS (exact amount) or you can choose to redeem gift card/vouchers from retailers such as Debenhams, Argos, Zeek, M&S, Not on the High Street, Costa, Primark, Starbucks, GAP, Pizza Express, Ticket Master, Fatface, Prezzo, Clarks, Amazon, British Airways and many more. If you choose a retailer for your payout you earn an additional bonus anywhere from 1-18% extra. TopCashBack is great because so many retailers are available to buy from- literally hundreds. Give it a go. I plan to save all my earnings and redeem them near Christmas. Christmas is an expensive time of year for anyone, so this will make such a difference.
ShopPrize is another one I like to use. You simply go about your normal shopping, and keep hold of your receipts and snap a pic and upload to the app, and you collect coins. The shopping data you share is used purely for market research and no personal identifying information is used to advertise, promote or market goods or services to you. ShopPrize does not allow their clients to market directly to you either. Again I have been doing this since October 2017, and I have earned 6223 coins. Each receipt earns you 120 coins. Once you reach 10,000 coins you can convert them into instant win items, or you can use your coins to enter sweepstakes to win items like perfume, £5/£10 amazon gift cards, and other products. Again I am saving my coins to win the instant win items.
Receipt Hog is very similar to ShopPrize. It works on the basis of you uploading snapshot of your receipts to earn coins or hog slot chances which is where you can try and win even more coins. Receipt Hog also does weekly challenges to earn more coins and slot chances. Receipts typically earn you 5-20 coins depending on how much you spend. Every receipt that qualifies for coins also earns you an entry into the month's sweepstakes where you can win up to 5,000 coins. Once you have enough gold coins you can redeem them for cash. Receipt Hog payout via Amazon or Paypal. Amazon payout – 1000 coins = £3, 2850 coins = £10, 5300 coins = £20 and 12000 coins = £50. While Paypal payout is 1500 coins = £5, 2850 coins = £10, 5300 coins = £20 and 12000 coins is £50. It would take a while to get there though. I only have 480 coins. I usually snap each receipt twice one for each app.
Finally, I use Checkout Smart which isn't the greatest but still worth doing. Basically, it allows you to search cashback offers by the name of the retailer. For example, I click on Tesco because I am going to Tesco later, and I can see various products like deodorant offering me 30p cashback if I buy it, some products like mountain dew energy drink you can claim 100% cashback, therefore making some products free. Now you still have to technically buy them, but you snap your receipt and upload to the app to earn your cash back. Once you reach £20.00 cashback you can redeem via BACS or Paypal. So far I have earned £2.80 that's only because I do forget this app, and some of the products do not interest me. I wish they offered a wider variety of products to claim cashback on.
There are lots of Cashback websites out here but these are my personal favourite, and I hope my Christmas 2018 I will have a nice amount of money that I can redeem to fund pressies. Every little helps right.
Written by Hayley Brown. Creator of www.verymummy.com
Hayley Brown is the creator and proud owner of VeryMummy. Hayley is a wife, 1:1 Teaching Assistant, and a mother to two beautiful daughters. Hayley is also on the editorial team over at TheDadNetwork. She loves to blog to raise awareness. Knowledge is power. You can find Hayley on all Major Social Media platforms using @veryMummy.