This is a guest post by Annabelle Short
Anabelle is a writer and a seamstress of more than 5 years. She's a chief crafter and writer for Wunderlabel. You can visit her blog to learn more about her and her work. Annabelle is a mother and she loves making crafts with her two children, Leo (age 9) and Michelle (age 11).
If you're a serious crafter, you know the mess that can be left behind once a project is done. Usually, these scraps of paper and fabric get tossed in the trash without a second thought. It may seem tempting to keep tossing these scraps, but there are dozens of projects that utilize these seemingly useless pieces of fabric. In this article, we're going to tell you about a dozen crafts that you can do to make use of the scraps left after another project.
1. Scrap Quilt

A scrap quilt is an excellent way to make use of leftover fabric. Simply save your scraps until you have enough to make a quilt of the desired size. You can easily find quilt patterns online, making this one of the easiest projects on the list.
2.  Scrap Fabric Pincushion
Next, we have a scrap fabric pincushion. This project is perfect for those who like to sew and is almost too easy to make. Essentially, you just have to make a pouch with leftover fabric and fill it with stuffing before sewing it shut. You can find a multitude of patterns online, so you'll be able to complete it quickly and easily.
3. Bunting from Old Fabric Scraps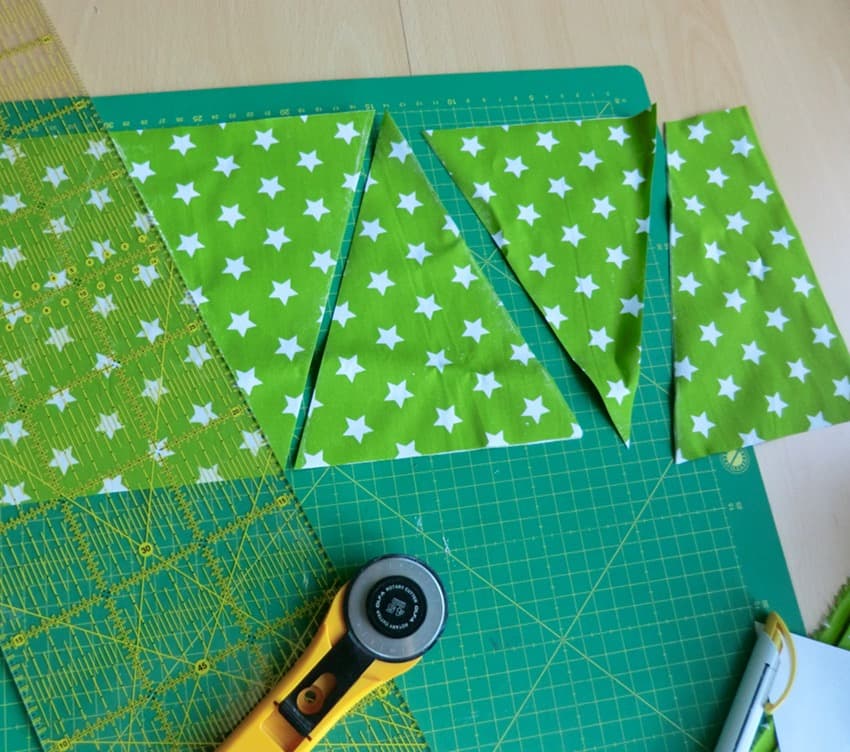 Bunting is similar to a banner but made with strips of fabric or small flags. Bunting is incredibly popular for parties and other events and making bunting of your own is quite easy. Simply collect your fabric and cut it into the shape of your choosing before attaching it to a string like a banner.
4. Fabric Scrap Greeting Cards or Name Tags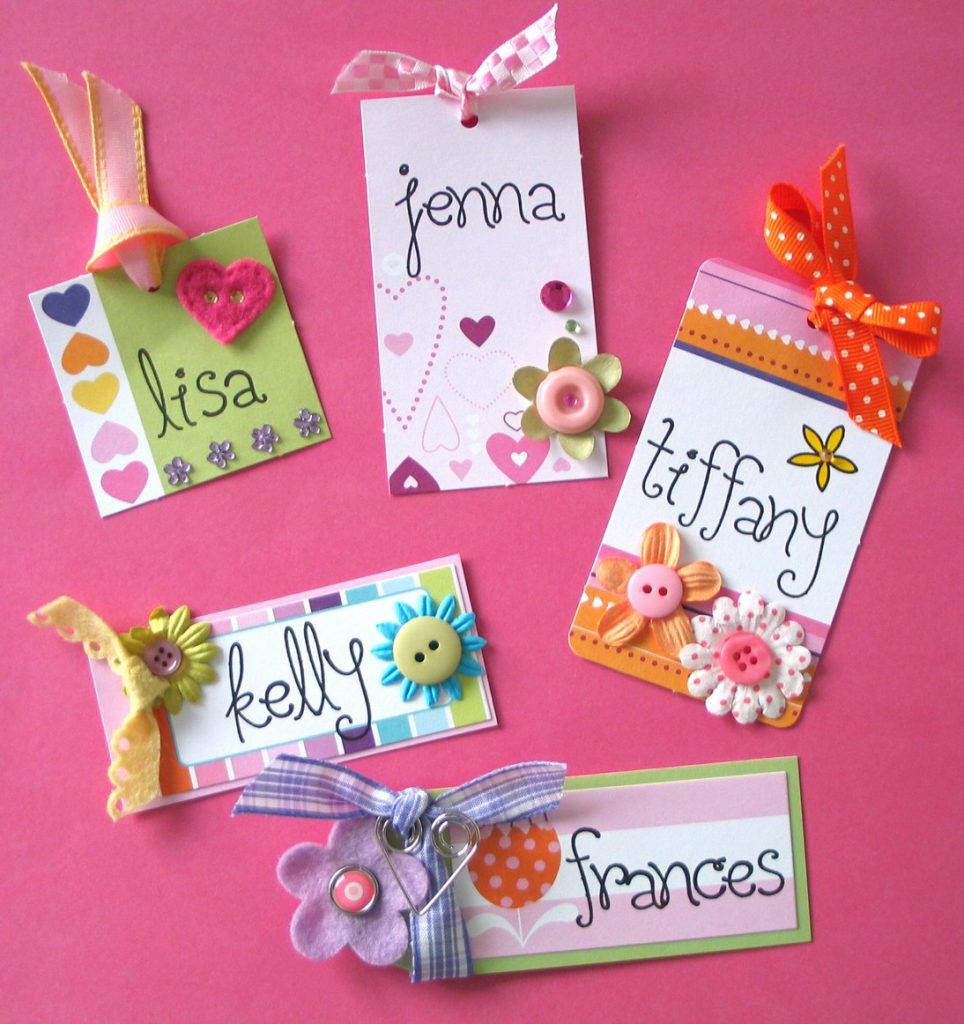 If personalized greeting cards or name tags are of interest, this project may be perfect for you. You'll want to buy some plain greeting cards and decorate them using leftover fabric. You can choose to use shapes, or patterns, but the possibilities are truly endless.
5. Heart-shaped Felt Bookmarks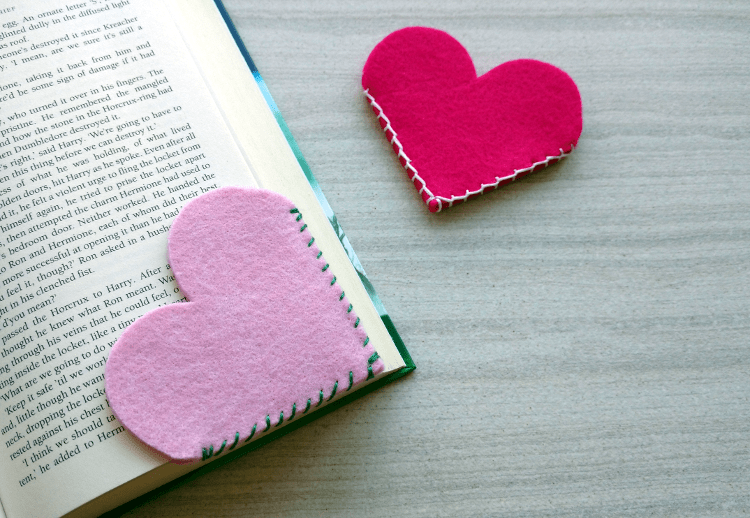 This is perfect for parents who want to find a craft to do with their child. Kids enjoy participating in crafts and making bookmarks will even help inspire them to read more.
6. Fabric Book Covers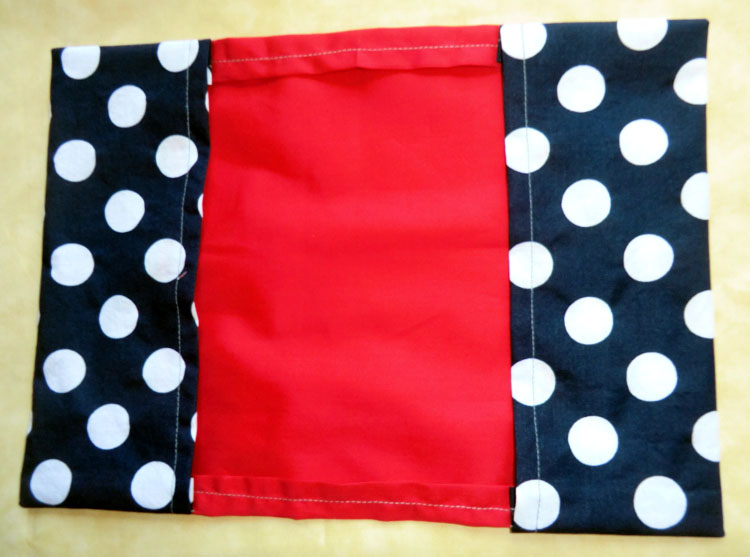 This is another craft that's perfect for parents and their children. Instead of spending money for book covers every year, you and your child can make them and save a few dollars. Simply choose your desired fabric swatches and sew them together in the appropriate shape, a pattern for which can be found online.
7. Fabric Easter Egg with Fabric Scraps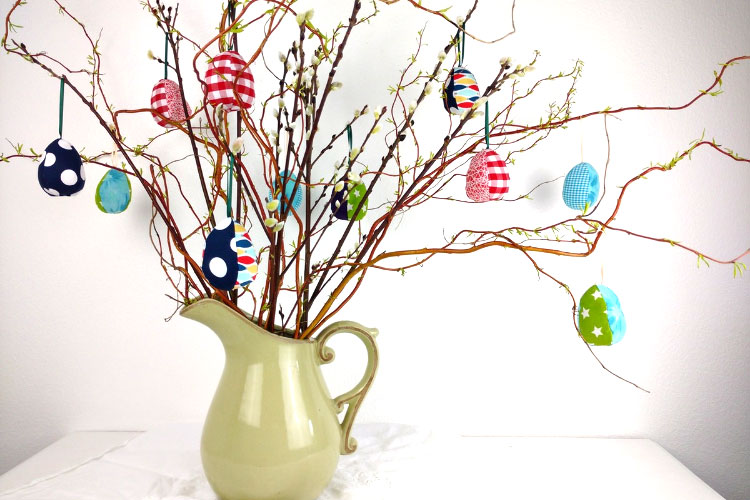 This project is perfect for those that are serious about celebrating Easter. If you like holiday crafts, but don't like struggling to color eggs, you may find this project more enjoyable. This craft is done similarly to the pincushion, but with the shape of an Easter egg in mind.
8. Stuffed Animal Made of Scraps of Fabric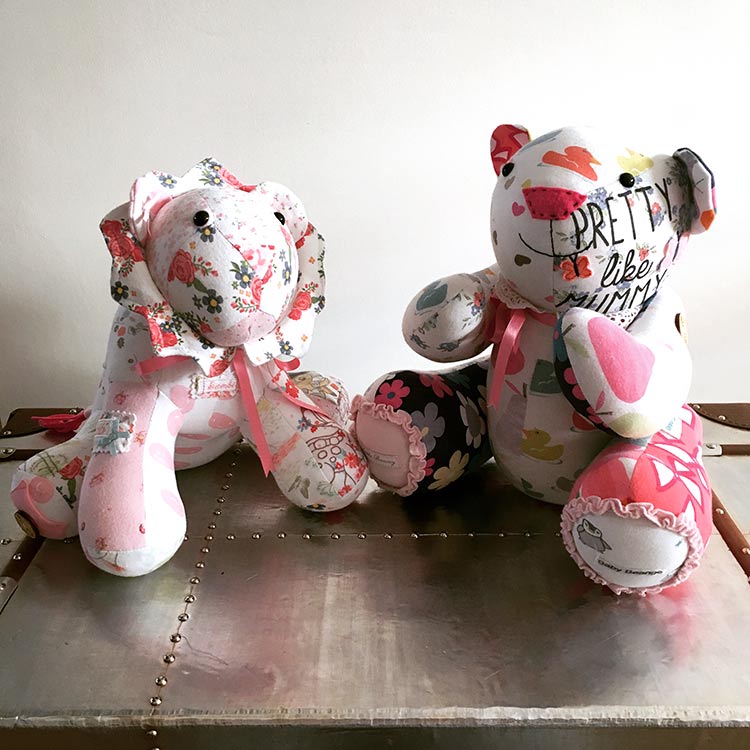 This project isn't as easy as the others, but it's well worth the extended effort. For this one you'll need to find a pattern for the animal you want to make, or you can try doing it without one. Without a pattern, you'll have a bit more of a struggle, but the animal will be entirely unique. If you're up to the challenge, this project will give you a stuffed animal worthy of your child's love.
9. Fabric Scrap Magnets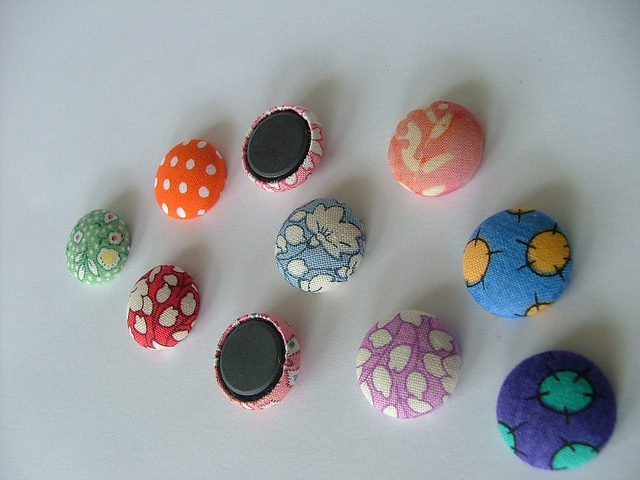 Magnets are extremely useful, and often find a place on the refrigerator in the kitchen.  To make these magnets, sew your chosen fabric around the magnet so that it is no longer visible. You'll want to keep any stitching or glue on the underside so that it can't be seen.
10. Scarf from Quilt Scraps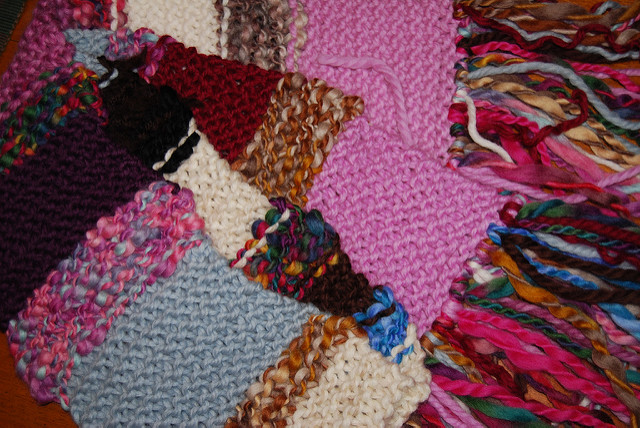 With the cold weather comes the need for a fashionable scarf. Instead of spending money on a store-bought scarf, make your own! You'll have a unique accessory that stands out, instead of a copy of the same scarf that everyone else has. There are a variety of styles that you can make so you'll need to choose that first. Then sew your scraps of fabric to fit the style and you're in business. It should be noted, however, that you may want to choose wool or something else that's actually going to keep you warm.
11. Pencil Holder from Scrap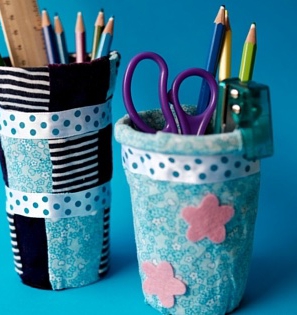 Pencil holders are extremely useful for a desk at work or home. They keep all of your stationary in one place rather than having it strewn around the desk. To make one you'll simply sew the desired fabric into a pouch and put a zipper into the unsewn side so that the pouch can be closed.
12.  Scrap Fabric Tassels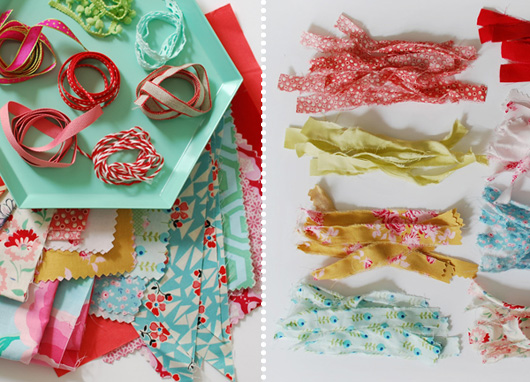 No matter the occasion, tassels are a fun way to spice up an accessory or decoration. Unlike many of the other items on this list, you don't even have to break out the sewing kit to make these tassels. You'll just need to choose a fabric and cut strips so that part of the strip is still attached to the rest of the fabric. Then you'll tie sections off to create the tassel appearance. You can find some really good step-by-step instructions with easy to follow pictures online.
Conclusion
As any crafter knows, the scraps left behind from a project make you feel like you're throwing some of your hard-earned money into the trash. You can personalize any of these projects by adding custom made label, logo or name tag.  Rather than let that money go down the drain, use those leftover materials to make some small accessories that you would probably otherwise not have thought to make. You'll have some extra goodies, and you will be all the more resourceful for it!