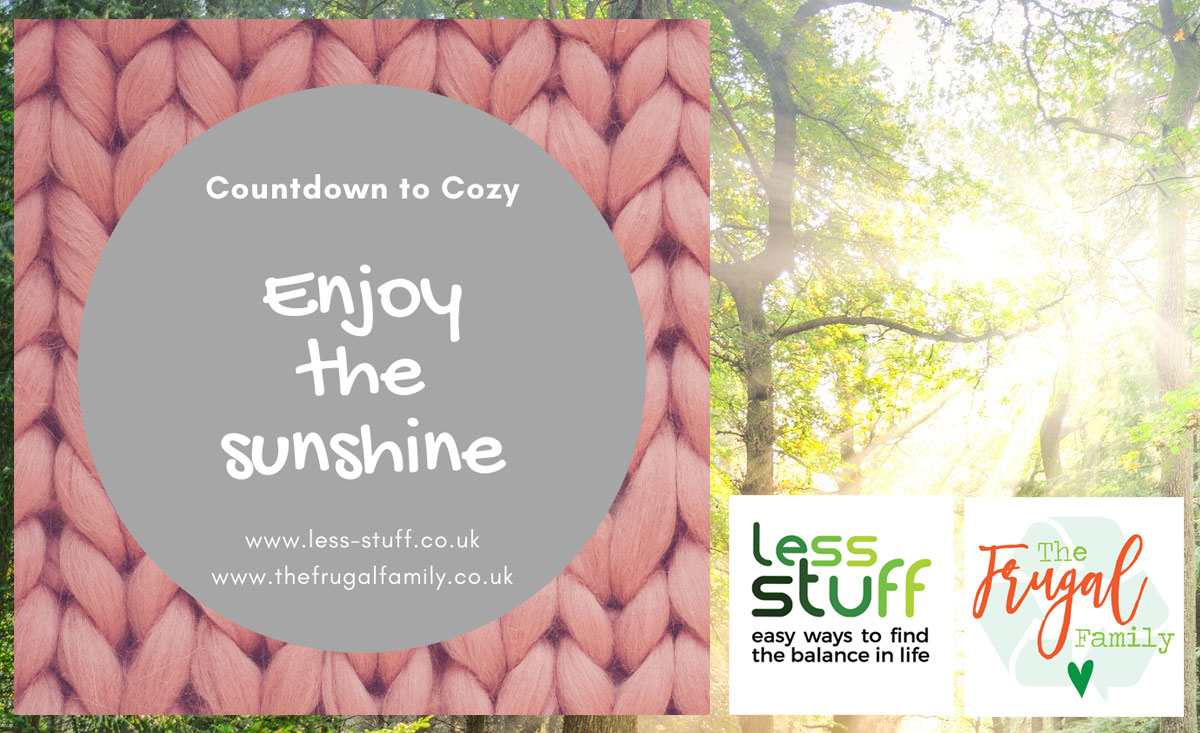 It might be grotty outside but if there is just a tiny glimmer of sunshine I encourage you to go and chase it.
Why bother?
"Consider these 5 Benefits of a winter walk:
If you can meet up with friends or go on an organised walk with others that's even better
Walking allows us to safely release the anxiety chemical adrenaline
Walking in the fresh air will promote better sleep
Walking in the daytime will allow vitamin D to increase your vitality
Walking with others promotes good mental well-being
Walking might be a good time to listen to an audio book or podcast/music"
This is just one of the ideas in the Winning at Winter Workbook. We have a whole section called Feel Good Friday with loads more ideas for little things you can do to make yourself feel better.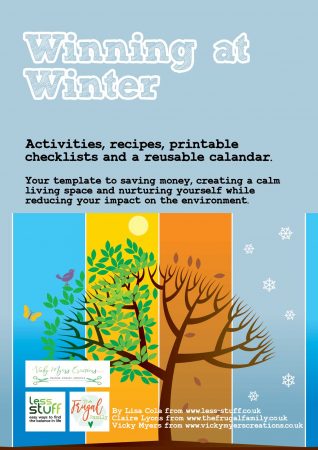 You can find Winning at Winter on Amazon in Kindle and Paperback format or from less-stuff as a printable PDF.
Join in with the conversation in the less-stuff Facebook group to share your ideas. I'd love to hear how this works for you.
Countdown to Cosy is a collaboration with The Frugal Family – check out what they are up to on their website www.thefrugalfamily.co.uk