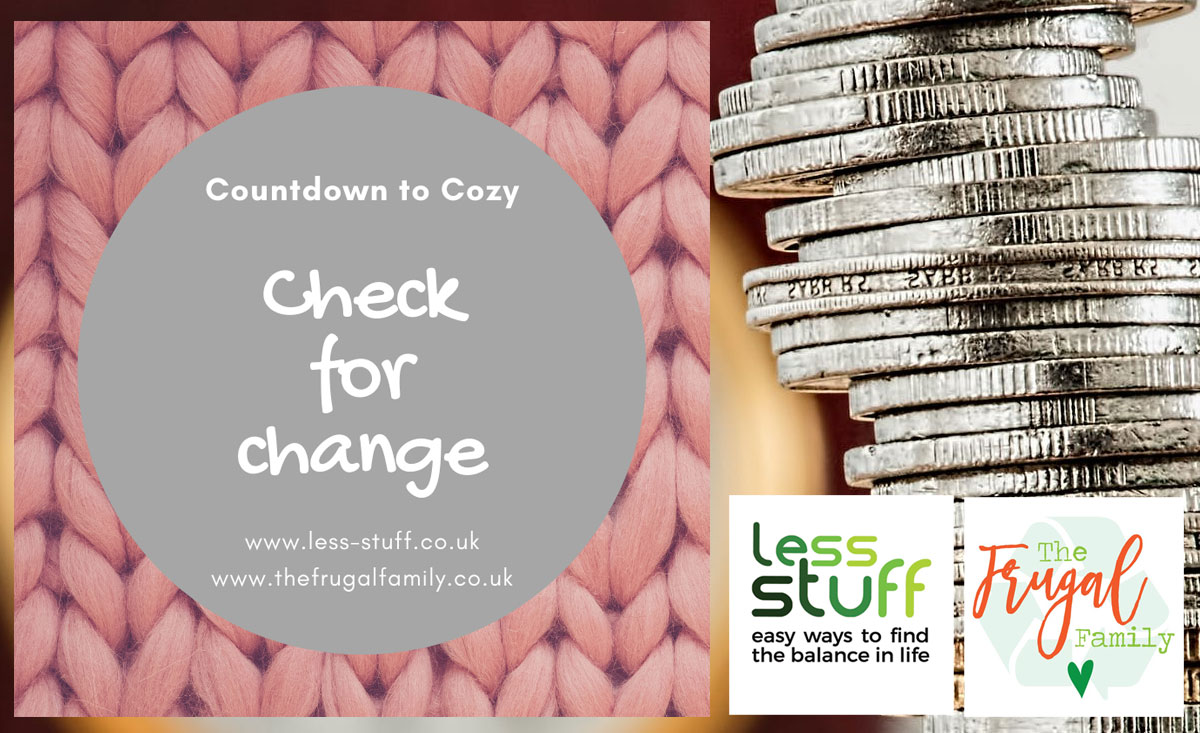 Thrifty every day of the week
The Winning at Winter Workbook has a whole section about being Thrifty on Thursdays. Of course you don't need to limit that to one day a week but the workbook is designed so you can make your own calendar of easy things to do.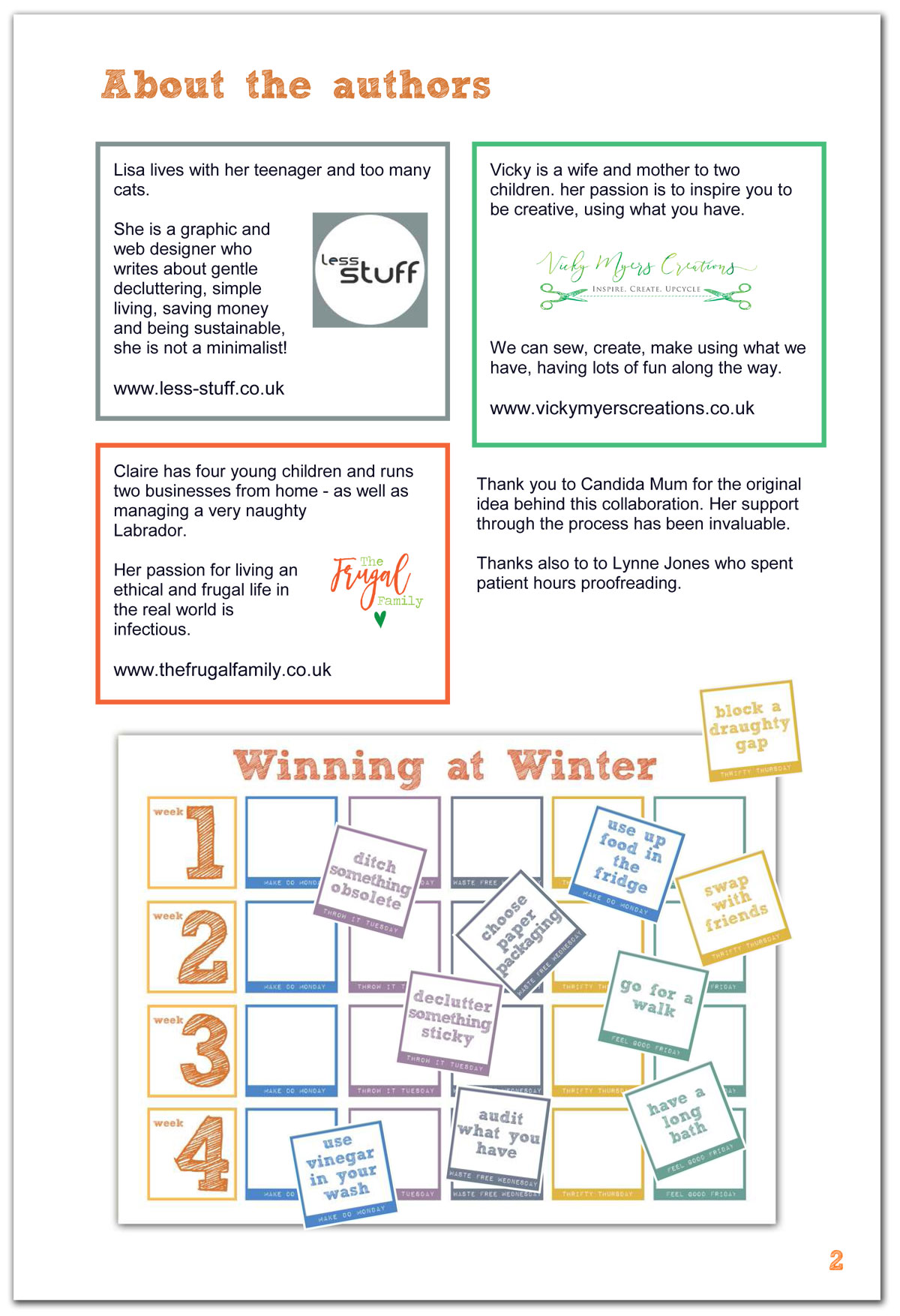 Here is a little excerpt about finding change which gives you a taster of what else is inside the workbook.
"Check all money boxes, old handbags or wallets, and coat pockets for extra cash.
If you find any old round pound coins they can still be accepted at banks, and many charities are still collecting them. If you are a 'cash' person and often have loose change in your pockets at the end of the day, make sure you have a money box ready to collect them before they fall down the back of the sofa (you should also check there!).
Easy money boxes could be… a well known tower of crisps tin, an empty tissue box, an empty candle tin or jar, a well loved mug."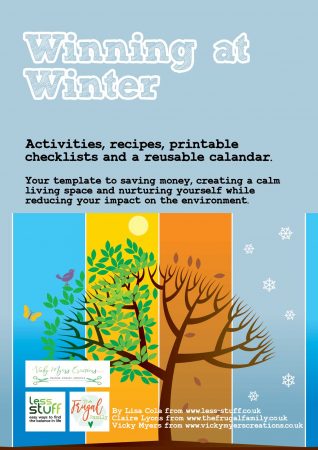 You can find Winning at Winter on Amazon in Kindle and Paperback format or from less-stuff as a printable PDF.
Join in with the conversation in the less-stuff Facebook group to share your ideas. I'd love to hear how this works for you.
Countdown to Cosy is a collaboration with The Frugal Family – check out what they are up to on their website www.thefrugalfamily.co.uk