Last month the lovely Anna in our Facebook group posted a link to an emotional support poster that had tear off strips. Each strip had words of comfort and support on it. I printed one out and taped it to the nearest lamp post.
One day later they were all gone!
I can't take credit for the original poster but we did a collaboration on the Facebook group where we came up with comforting words and phrases.  I've put them together into three new posters which are all free for you to print off and use as and when you like.
Just click on the posters to download them as ready to print A4 PDF's.
Please feel free to share them too.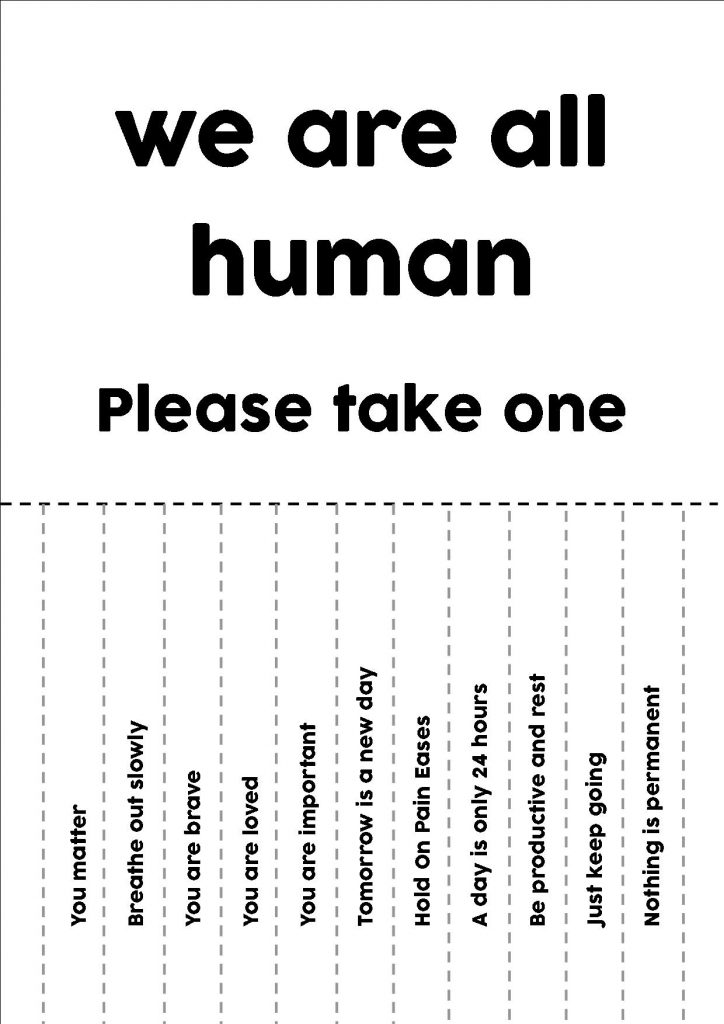 Unable to locate Global Block