In a nutshell – I'm testing different growing methods to see which comes out best. This month it's spinach.
I love my Ikea Vaxar Hydroponics unit but I wasn't very impressed with the taste of the lettuce that came out of the first crop. To see if it makes a difference I'm trying (not terribly scientifically) to see if soil improves taste. I don't know about taste yet but it does seem to speed up growing. All seeds came from the same packet and were sown at the same time in February. It is Wilkos SPinach Picasso F1.
Spinach grown hydroponically
This sad little seedling was planted in the Ikea hydroponic plugs then transplanted into the growing medium when it had 2 leaves. There was only one seed in the plug.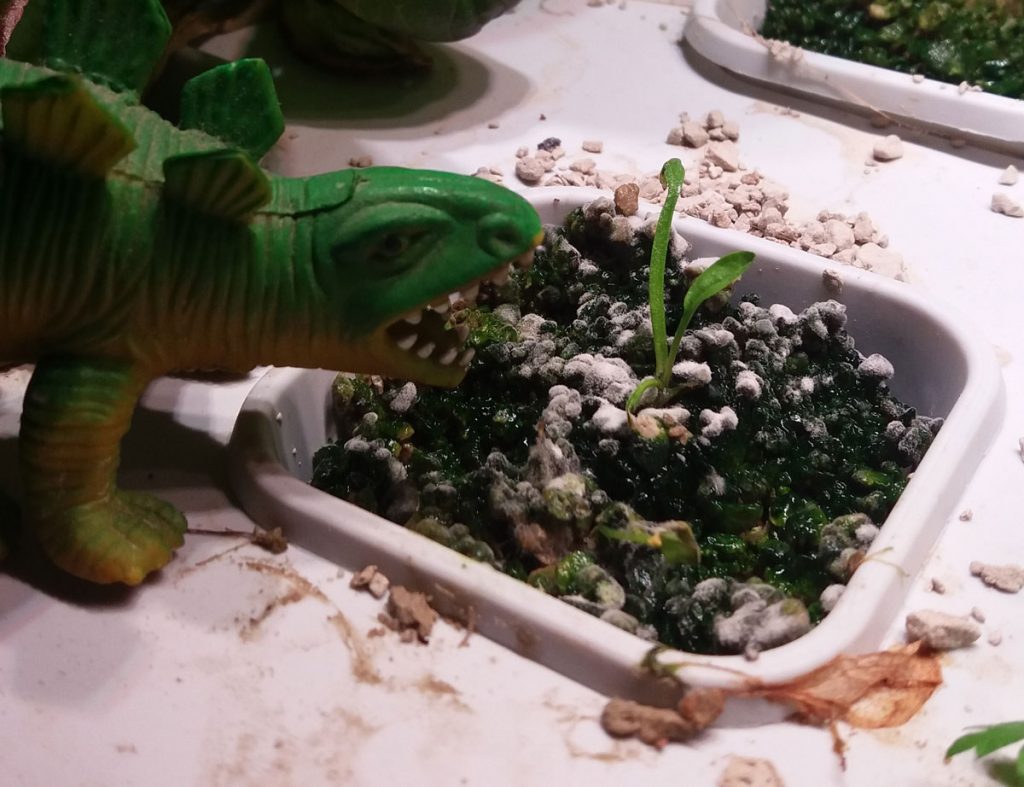 Spinach grown in soil under natural light
These seedlings will probably be ok but they are desperate for light. They are trying to reach for it.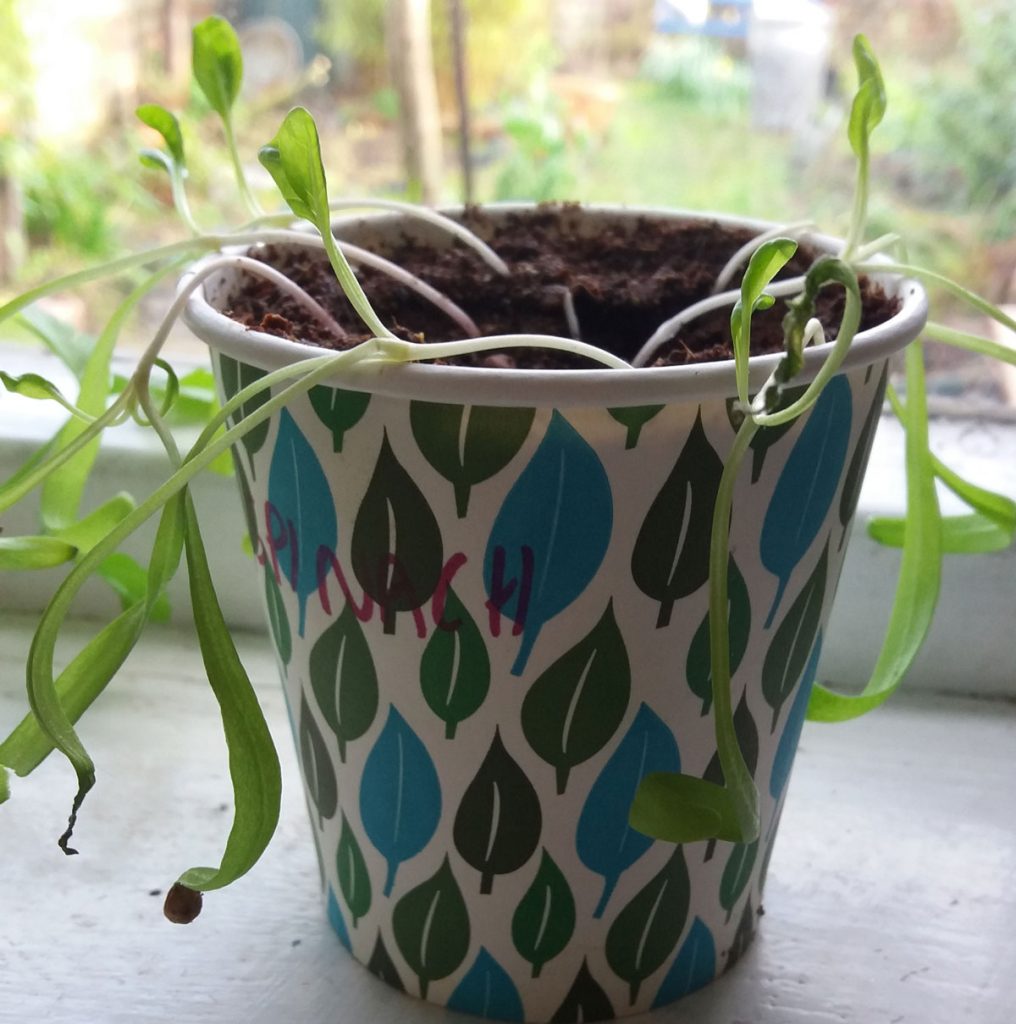 [amazon_link asins='B005ZALTD2,B007FRH28O,B00IZGP6CI,B001VEJD1Q,B003MPNK70,B004EKHW5I,B00I9VECQ0′ template='ProductAd' store='lessstuff08-21′ marketplace='UK' link_id='891326ce-04a8-11e7-8c41-65227f998fab']
Spinach in soil under the grow light
The best of the bunch is grown in soil but under the light for the hydroponics unit. I have mirrors at the back to reflect the light which is why you can see my hand in the picture. They are still a little long in the stem but they are green and growing much better than the others.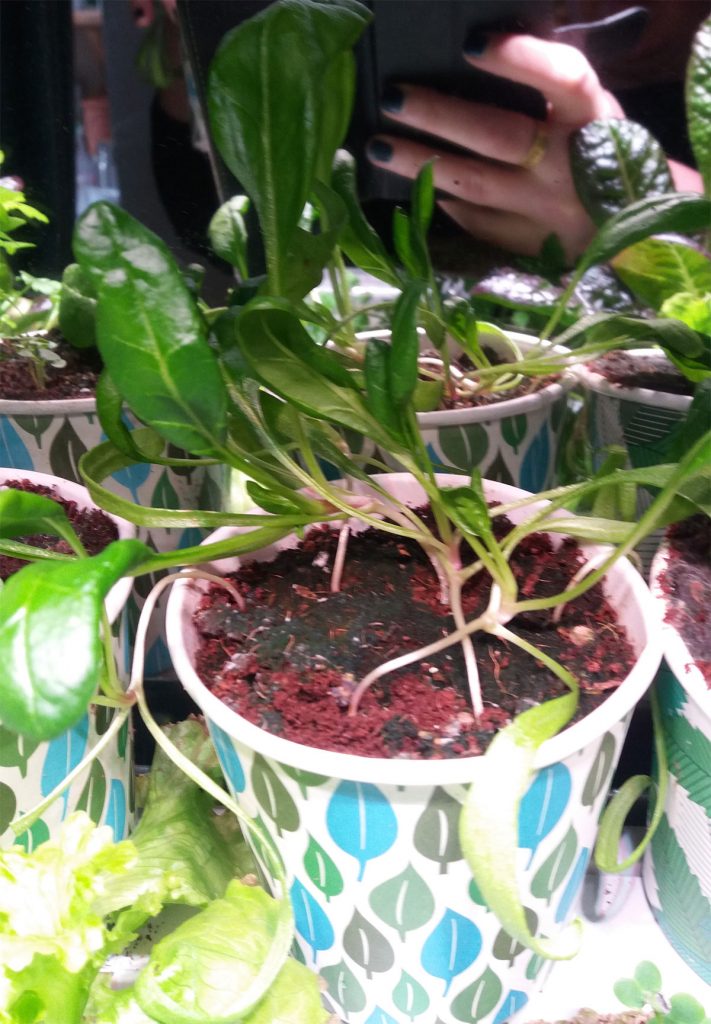 Conclusion
It's early days. After these have grown big enough to eat so I have more space I'll try again under more controlled conditions. I'm really surprised that the hydroponics didn't do as well as the seeds in soil. I don't think this is bad news for the hydroponics unit yet. I have other seedlings that are doing much better so maybe it's just the spinach being fussy. Watch this space….