A new life for all those old inflatables
A while ago I wrote about how happy my little tote bag made me. It was originally a bouncy castle, and the enterprising Wyatt & Jack saved it from landfill and turned it into a very handy bag. I like to think it is infused with the happiness of all the kids who bounced on it. It is strong and weather resistant, big enough to hold a LP, or my Chromebook and a large notebook or two.
I'm in the Ikea LiveLAGOM Facebook group where we share ideas about recycling and living sustainably. A while ago Aileen posted:
"I have a very old 10ft paddling pool that is like a teabag it's been lying in the shed for so long. What is the best way to dispose of this."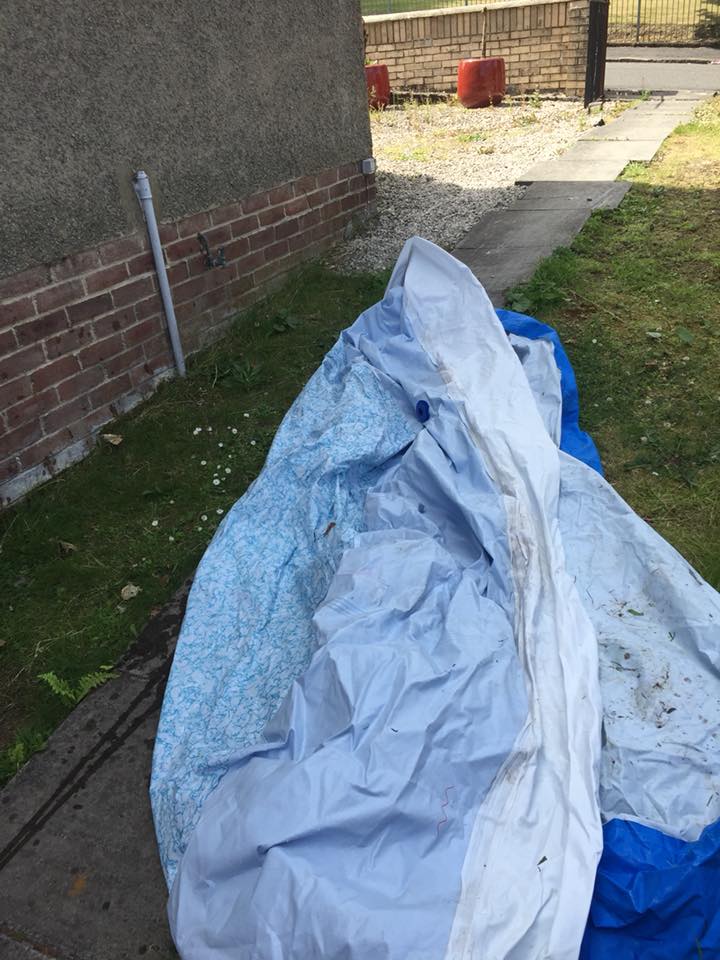 I mentioned my bag and a sudden whirlwind of activity happened. Aileen's paddling pool was sent off to Wyatt & Jack on the Isle of Wight via Re:Craft Glasgow an an arts and crafts materials reuse and recycling shop run by another Lagommer!
Georgia from Wyatt & Jack had been meaning to do something with her old paddling pool for ages and their workshop has become a magnet for all sorts of discarded beach stuff like windbreaks and dinghies. The #inflatableamnesty was born, an open invitation to send old and useless inflatables was issued and since then and Wyatt & Jack have been inundated with old crocodiles, flamingos, paddling pools and lilos. This is what they are doing with them!
This could go global!
If one little company in a small workshop on a tiny island can do this much to prevent landfill, imagine what would happen if the project had some money behind it to expand. Wyatt & Jack are keen to make this bigger so they have set up a Kickstarter.
A lot of Kickstarters offer incentives and the ones from Wyatt & Jack are ace and start from a fiver! The mini card pouches would make nice little presents but you can get bigger rewards, right the way through to a weekends bag making workshop and overnight stay on the Island!
I don't think I've ever promoted a fundraising project on less-stuff before but I would love this to work. So please consider dropping them a quid or two.
You can see what else Wyatt & Jack have been making here https://wyattandjack.com
and in case it doesn't embed, the link to the Kickstarter is here:
https://www.kickstarter.com/projects/wyattandjack/wyatt-and-jacks-inflatable-amnesty-saved-from-land/description#
Unable to locate Global Block