In a nutshell – I had some free stuff from Ikea to help me become more sustainable as part of their Live LAGOM project. This is a list of the top 5 cheap products I've found that have really made a difference.
Last month I was lucky enough to have a £300 voucher from Ikea to spend on things to make life more sustainable. You can read about how I carefully chose what we did with the money here. One month into the project I am grateful on a daily basis for a few things that don't cost a huge amount of money but make a large impact. I've very quickly and easily started to save money, live more simply and be more comfortable.
What is Lagom to me?
Before all the Ikea stuff started I hadn't heard of Lagom, I thought it was another trend like Hygge, something Scandi involving candles possibly. The reality is that Lagom is about living 'just right' not bingeing, not starving, not hoarding, not being minimal. It fits in with the ethos of www.less-stuff.co.uk beautifully. Less stuff is a site about decluttering but it isn't about purging all your belongings and living in a white minimalist cube. It's lovely to own things that mean something to you and give you pleasure, less-stuff is about hunting out and ditching all the debris we really don't need. You can start decluttering here with free walkthroughs, guides and resources and join us in our really friendly and supportive Facebook group here.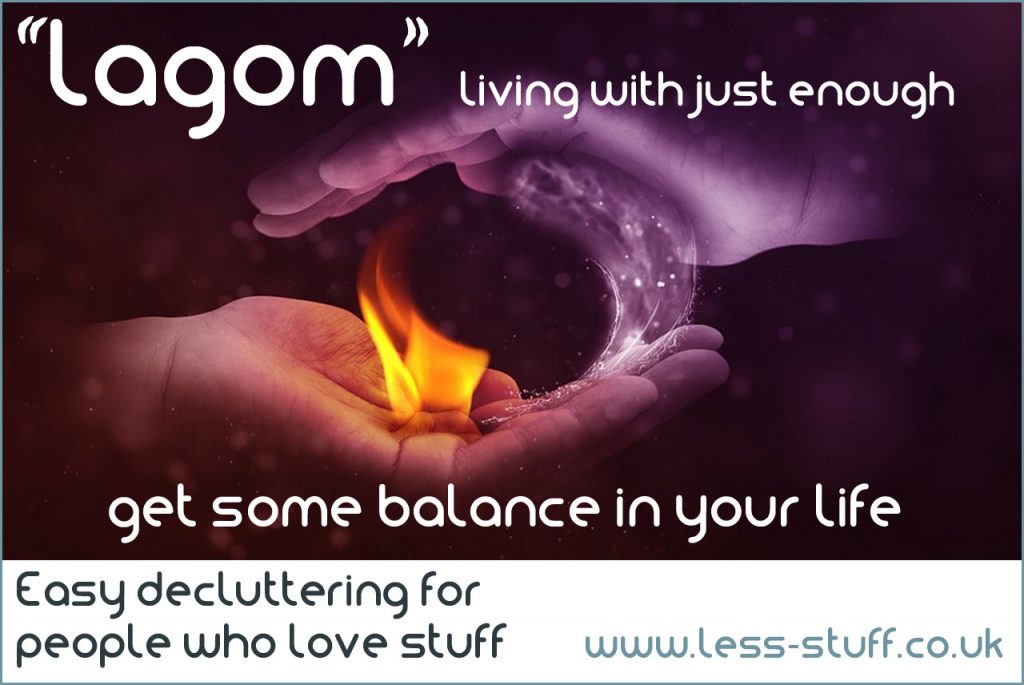 The other great thing about Lagom is it's impact on the planet. Without selling looms for yoghurt weaving, Ikea have very cleverly got people to think about sustainability by highlighting the money-saving aspects of Lagom. If you stop the drafts in your house, you save money on heating. If you change your lightbulbs to LED's you save money on electricity bills. If you use containers to store leftovers you are not wasting food and money.
It felt weird buying new stuff when I spend so much time getting rid of things but I chose things that were nice to look at, as plastic free as possible and most importantly made life easier in some way.
And a little bit of Lagom goes a long way, here are the top 5 things we got in our Ikea shop that have made a huge difference for a relatively small cost. There may be cheaper options if you look around too.
LED Lightbulbs £2.50 for a pack of 2, £1 for 2 bayonet adaptors
I'm already starting to see a difference in our electricity bills since changing to LED bulbs. They last a long time, run on fewer watts so cost you less and come in bright white for working or warm white for relaxing. If you want a LED lightbulb primer start here and if you want to get your nerd on I've gone all math in this post about LED's and costs.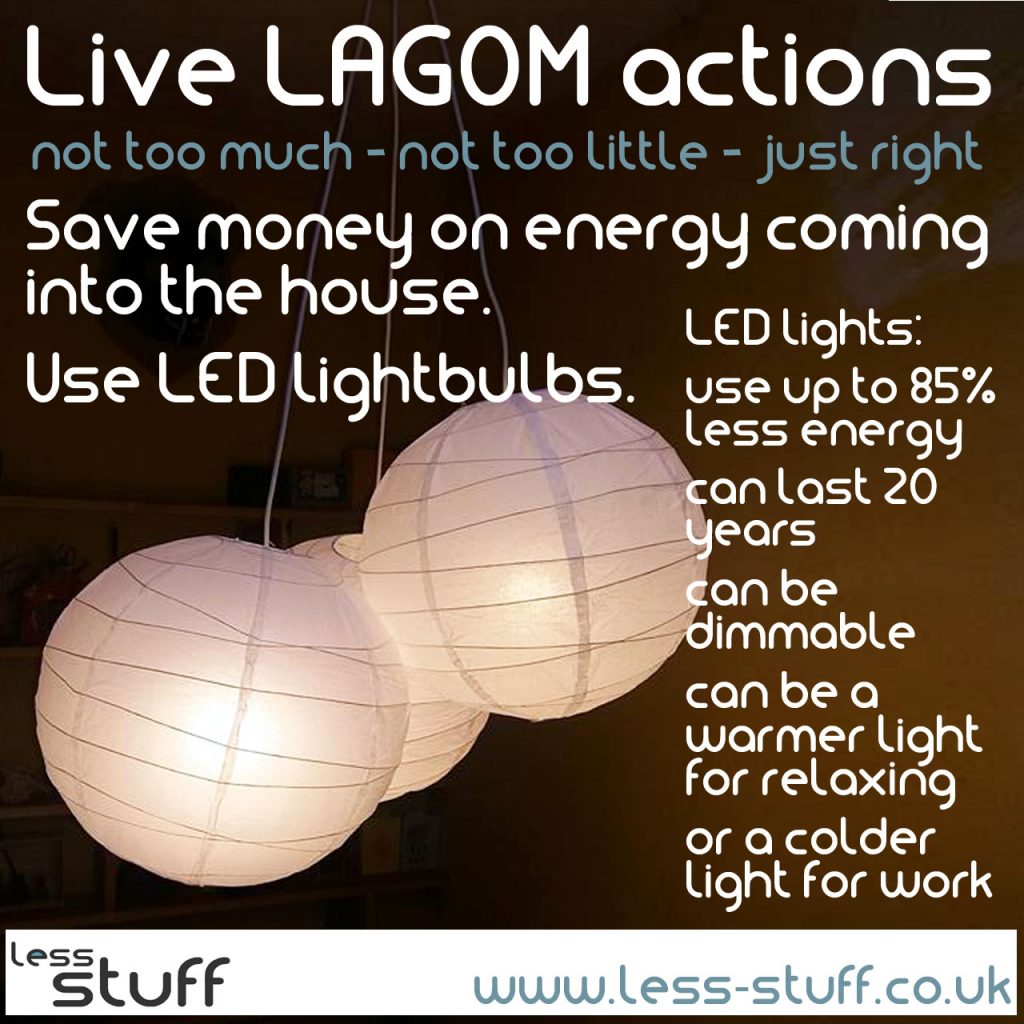 We were given a FESTMÅLTID lunch box at the Live LAGOM induction. I can't take a picture of it because my son decided it was his as soon as we got it home, he has taken it to school today. This image is from the website and shows more salad than would be acceptable to my 13 year old. I can get a sandwich wrap, a biscuit, a satsuma, some cheese, crackers and grapes in to the smallest box with no problem. The lid is strong and sturdy and it is a great size for school. If he takes a packed lunch I can use up leftovers and save money at the same time. If you like the idea of using up leftovers but need some ideas we have a brilliant A-Z of Leftovers you can have for free when you sign up to the less-stuff mailing list.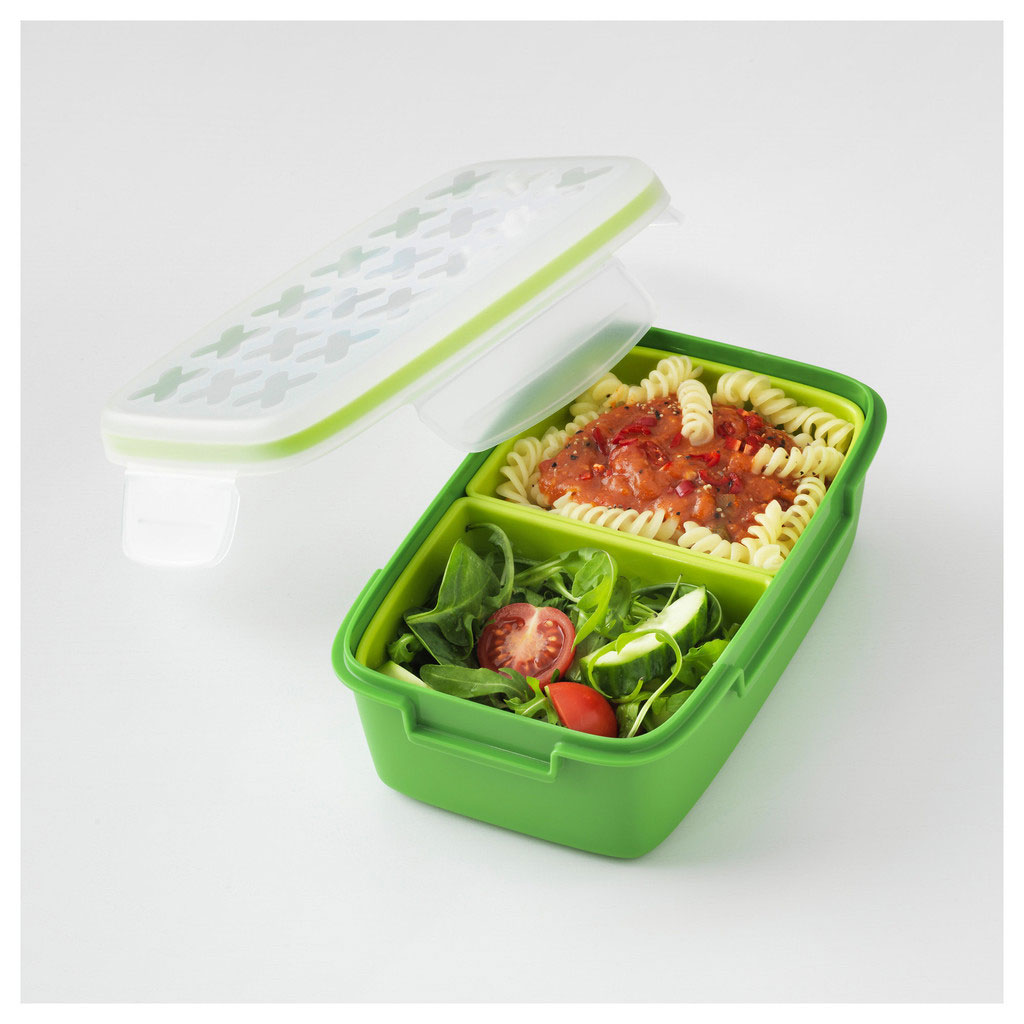 Bought last minute on a whim, this jug has turned out to be one of the most useful things so far. I work from home and if I get too engrossed in something I can easily forget to drink. I fill this flask up with boiling water and a herbal teabag first thing and it sits on my desk, within easy reach all day.  Not only am I drinking more liquid but I am saving because I'm not boiling the kettle every time I want a hot drink. It has kept warm until the next morning too.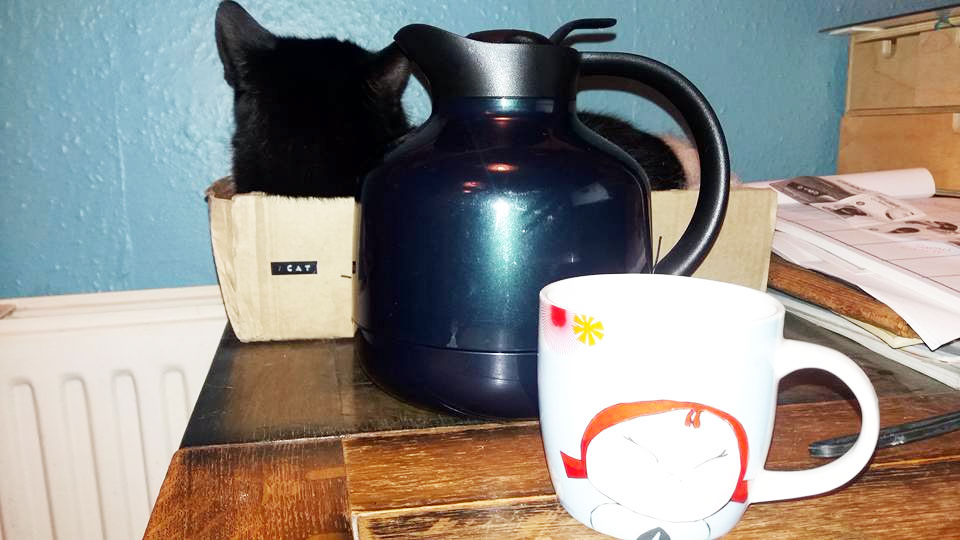 I had no idea how useful these would be. We have them all over the house now: under a shelf in the kitchen so the worktop is lit as soon as I use it, on the stairs where it comes on automatically when you walk down them. In cupboards and in the bathroom, where it is stylishly dimmed by an empty loo roll.  It is far too bright without some sort of cover. We don't need to turn the bathroom light on at night if we are just using the loo and the stairs are safer because you can see the stealth cat before you fall over it.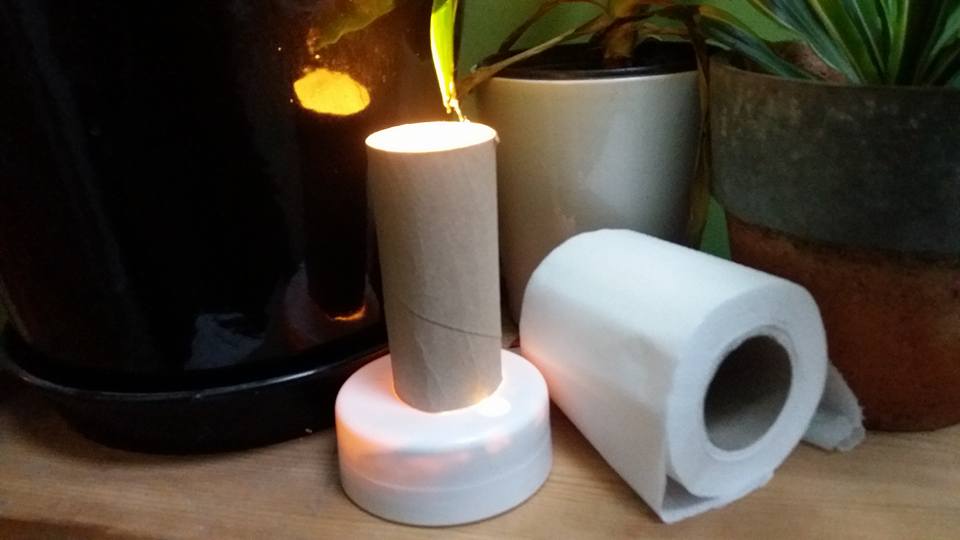 Again bought last-minute, It makes me happy to have warmer toes in the morning when I'm making a cup of tea, filling the flask, sorting out packed lunch and fending off cats.  I worry about it being a light colour but as it is cotton I'm expecting it to dye well if I need to cover up horrible stains that won't wash out.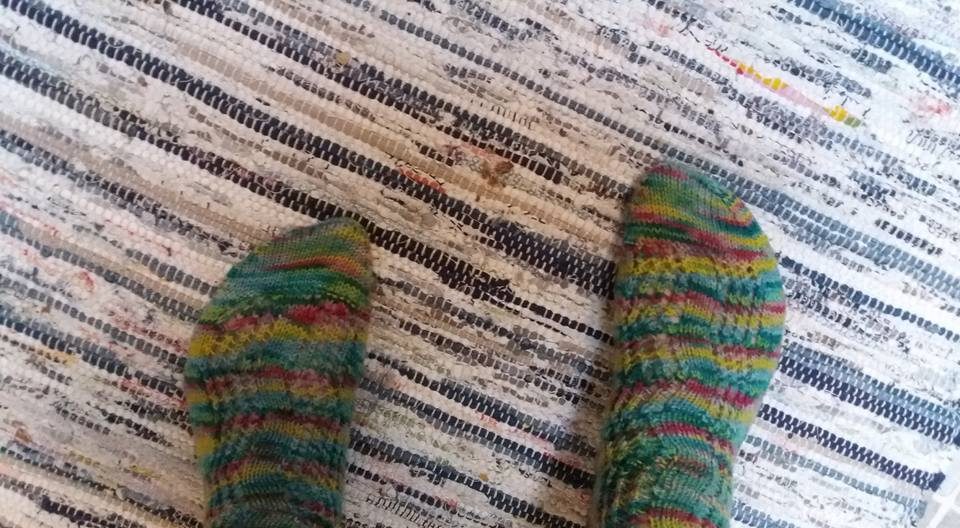 The socks are hand knitted from yarn dyed on a very brilliant Devon Sun Yarns retreat.
You don't have to spend much to save lots
We had other, more expensive things in our shopping trolley but for impact on our day-to-day lives, it's been the cheap things that have made a difference. I wasn't complaining about the cold floor in the morning, or cooking in the dark because I had learned to live like that. Shopping Lagom on a budget has made life more comfortable in many different ways that all add up.
Do you feel like you need to declutter but don't know where to start?
I have lots of ways to help you get over a decluttering block and a great way to start is to join the less-stuff mailing list.
You get a great bunch of freebies, including:
an easy to use decluttering calendar
a Free A-Z of leftovers
a voucher for a free book
All you have to do to is add your email address and click submit.
[mc4wp_form id="3553″]
If you want to learn more about the benefits of being on the email list click here.