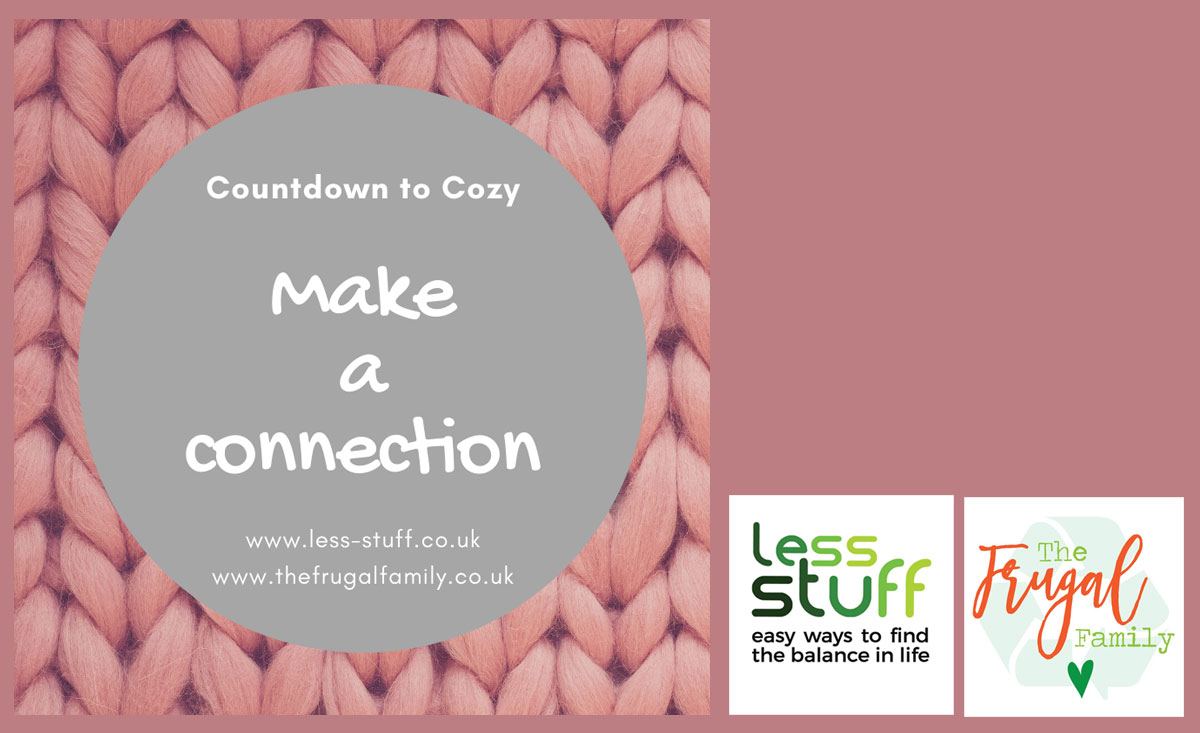 There are many ways to keep in touch nowadays. You can: phone, text, message, skype or zoom or go slow and send a postcard.
There is something really lovely and personal about messages that come through the post. It's always a thrill to see something that clearly isn't a bill and it makes me feel loved and connected. Someone is thinking of me and that makes me feel good.
Don't know what to say?
You are not expected to write much on a postcard, it can be a quick 'thinking of you' or 'wish you were here'.  I think these are quite funny when you send a tourist photo of your home town to someone who lives in the same place.
I have a growing collection of these cat art cards that my family have sent to me over the last few years (that is not an affiliate link, I just like them). It's also worth checking the cards in charity shops, I got a gorgeous 1970's pic of a girl on a donkey to send to my sister for her birthday last year.
A stamp costs 61p for second class (as at Nov 2019). A postcard can be anything from 10p upwards but you can generally make someone happy for under a £1.
Connecting with friends is one of the ideas in Winning at Winter. We put it in the Feel Good Friday section.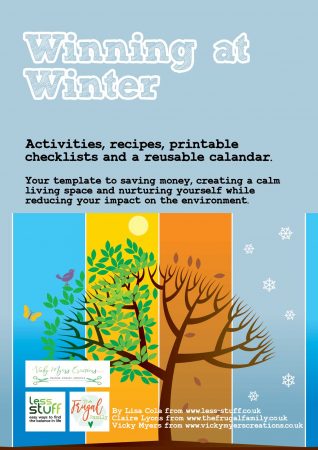 You can find Winning at Winter on Amazon in Kindle and Paperback format or from less-stuff as a printable PDF.
Join in with the conversation in the less-stuff Facebook group to share your ideas. I'd love to hear how this works for you.
Countdown to Cosy is a collaboration with The Frugal Family – check out what they are up to on their website www.thefrugalfamily.co.uk