In a nutshell – plastic straws are not good for the planet, especially when they get into the sea and endanger wildlife. It is really easy to make your own ones from bamboo that you can use again and again.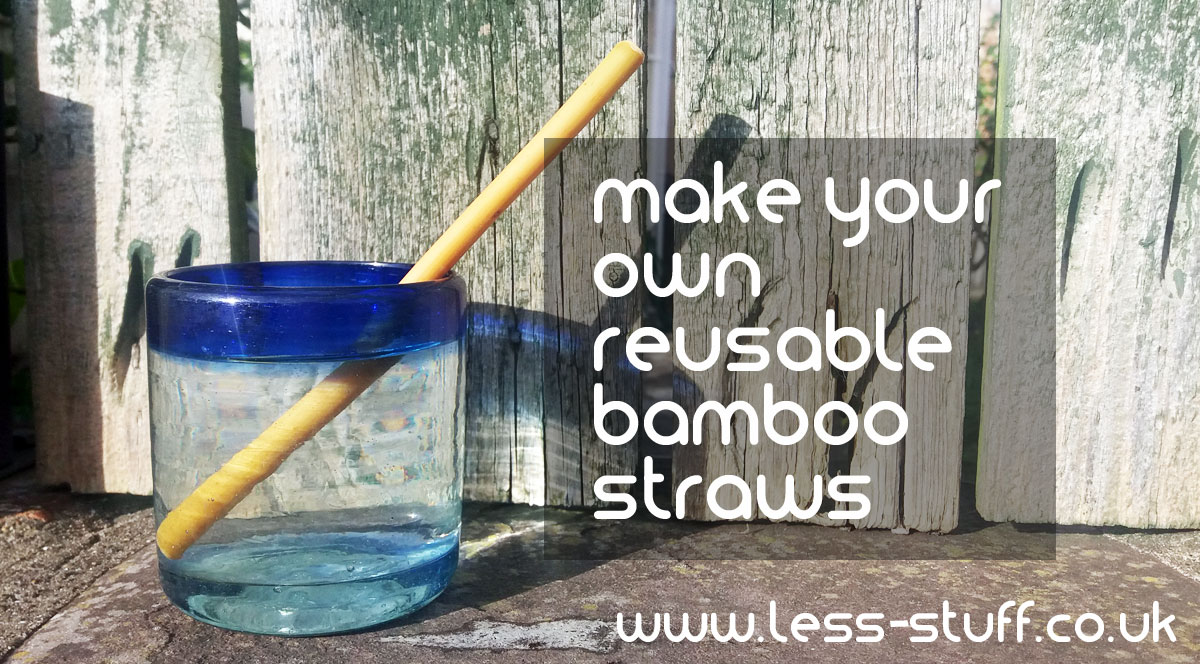 Why bother?
Riding on the success of giving up single use plastic bottles since the Live LAGOM project (it's 5 months since I last bought bottled water), I'm moving onto giving up drinking straws. I've been steadily trying to use less plastic in my life because it will outlive me and be littering up the planet for generations to come. Also, my son is about to have braces fitted and I'm told that drinking juice through a straw will help him keep the sugars away from his teeth. You can buy bamboo straws from many places, including my favourite Boobalou but if you feel like spending half an hour doing a very easy craft, here is how to make your own.
It is the Easter holidays and I have tech support in the shape of my teenage son, who made this video. If you prefer step by step instructions just scroll down.

You will need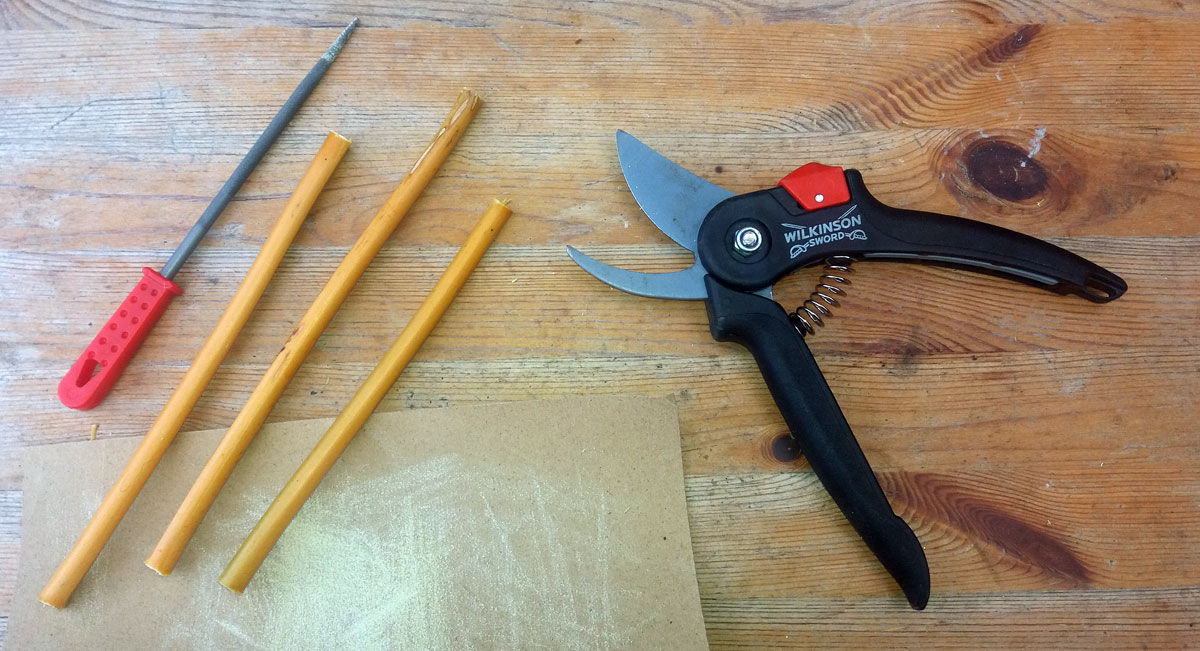 A pair of secateurs for fresh bamboo or a junior hacksaw for dried bamboo
Sandpaper
A small round file (you can roll up sandpaper if you don't have one)
A pan to boil the straws in
Cut the bamboo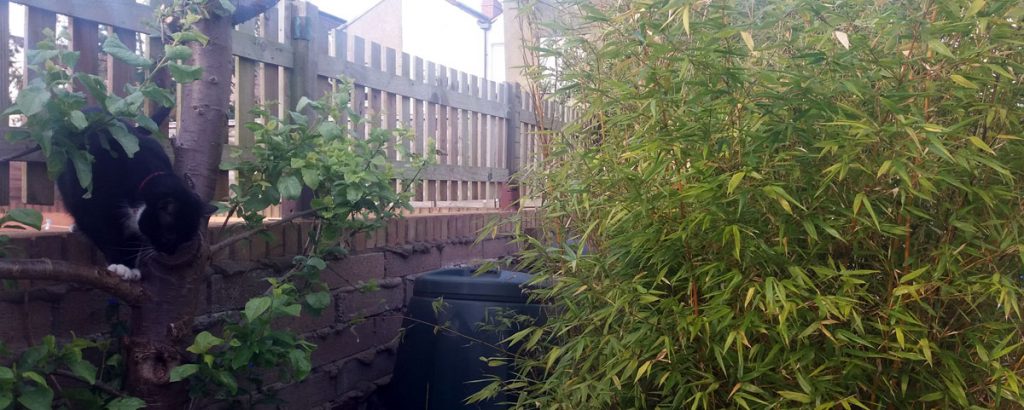 If you are using fresh bamboo a pair of secateurs will cut through fine. If you are using older bamboo then you may be better off with a junior hacksaw. Cut straw lengths between the joints of the bamboo. If it splits ditch that bit and use another, or if it is long enough just cut it shorter.
Sand down the edges
I use a medium grade bit of sandpaper. It is very easy to smooth down the edges of the bamboo. You just need to round off the edges so they feel good in your mouth.
Clean the bamboo
I'm not sure how necessary this is but I boiled the bamboo straws for about 5 minutes, turning them over half way through. You could also use the sort of sterilising solution you use to clean wine making equipment or even dissolve salt in water. You could clean the inside with a long pipe cleaner if you felt inclined.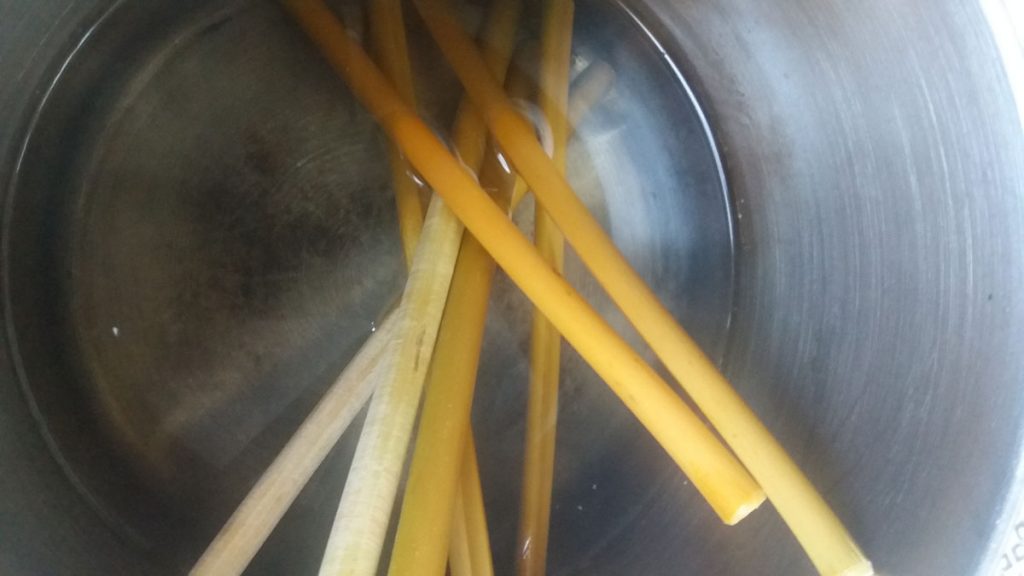 Looking after your bamboo straws
The straws can be boiled to clean them occasionally but a rinse in warm soapy water should be enough for most things. If they crack you can either cut them back down to a strong section or use them as plant labels. I do not know if they last well if dishwashed, we don't have a dishwasher.
Safety
Check the straws for any cracks or splinters before you use them. With good care they should last for a few years.
[amazon_link asins='B01MSN8NVP,B06XWX568N,B01KTWCYV6,B01GG9L5PC,B01N30HT07,B00IEV7EBU' template='ProductAd' store='lessstuff08-21′ marketplace='UK' link_id='f21b4bf7-1e0e-11e7-ba3c-0fd25886fd27′]
Disclosure
I have no affiliate relationship with Boobalou, I just like them. If you buy anything through the Amazon link I will get a bit of commission.
Unable to locate Global Block
Want more ideas like this?
Join the mailing list for a free easy decluttering calendar, a free printable A-Z of leftover food ideas, a voucher for the less-stuff shop and occasional reminders, hints and tips.