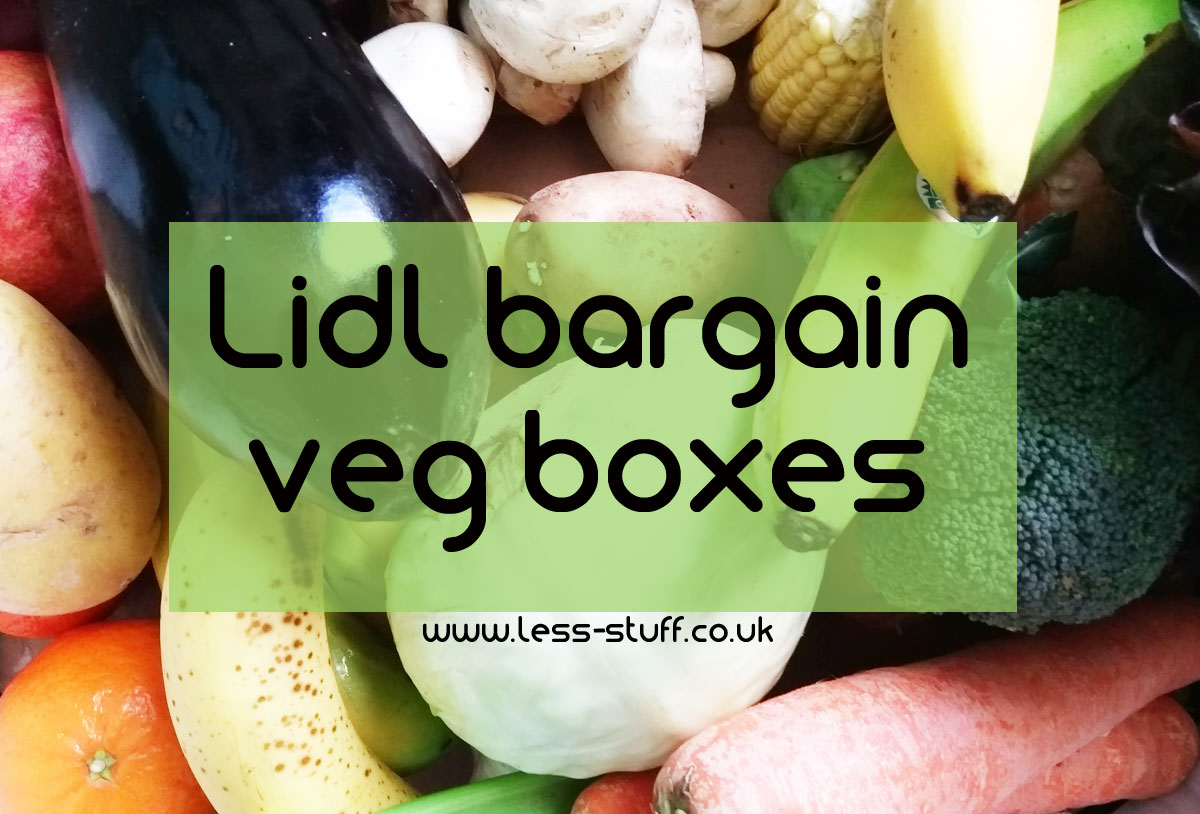 I'm always on the hunt for a bargain and I pretty much base my weekly shop on what is in the reduced section. When Lidl started to introduce £1.50 fruit and veg boxes it made me very happy indeed.
Not only are they radically reducing the waste they produce they are making my weekly shop healthier and cheaper. I've bought about a dozen of them now and they are consistently excellent value.
What are these veg boxes?
Lidl call them 'Too Good to Waste' boxes. They are 5kg of mixed fruit and veg and they cost £1.50. They are made up from fruit and veg that has escaped it's packaging (which means less in my rubbish bin!) and fruit and veg that needs cooking or eating sooner rather than later. The outside leaves may have been removed or something might be slightly dented. It is rare to find anything past edible in any of these boxes.
What's in a Too Good to Waste box?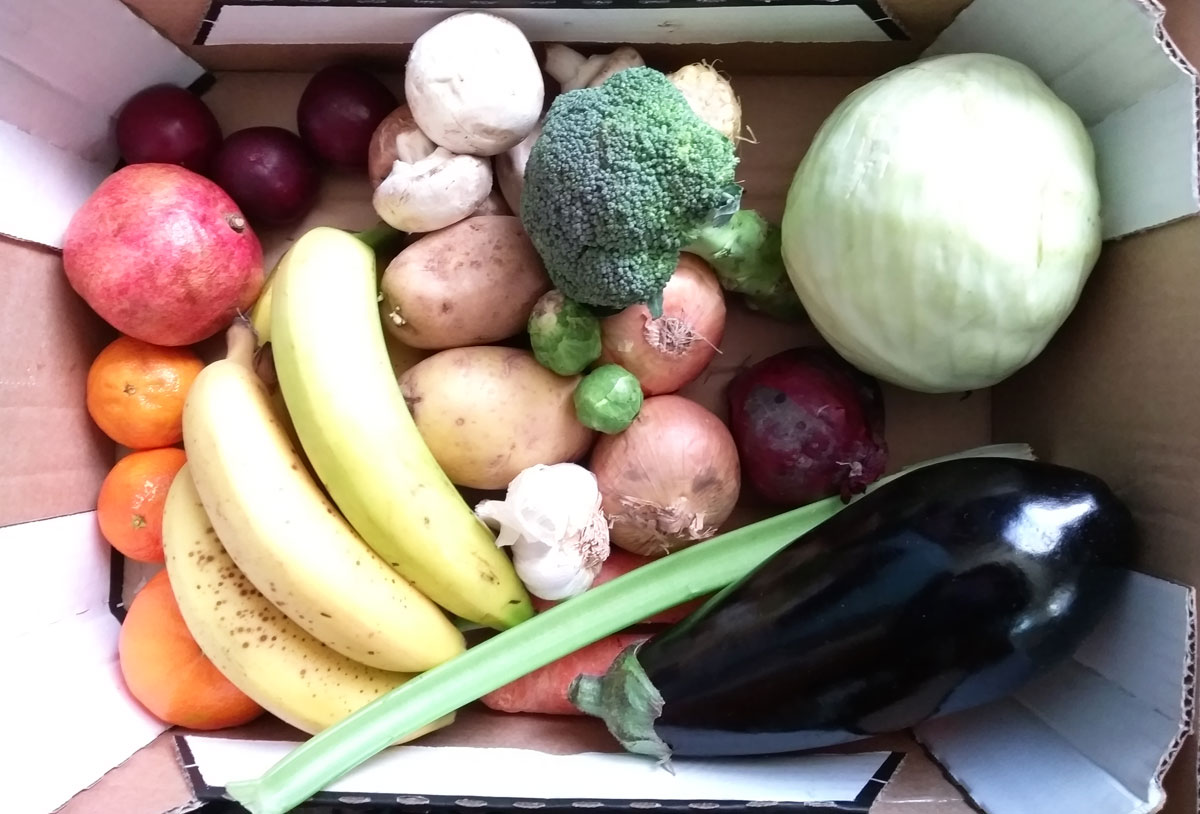 This week my box has been put together with some care. The single celery stalk will actually make a big difference in taste to the soup I intend to make with some of the veg. Here is the complete list, remember, every week is different and these boxes will probably change with seasons too.
Fruit:
3 plums
1 pomegranate
2 satsumas
1 orange
6 bananas (some with fair trade stickers)
Veg:
5 mushrooms
half a sweetcorn
1 aubergine
1 white cabbage
1 lettuce
1 garlic
1 head of broccoli
2 white onions
1 red onion
2 large carrots
2 Brussels sprouts
1 celery stalk
When to find a Too Good to Waste fruit and veg box
They are subject to availability so there are no guarantees. I have had good luck getting them around an hour after the store opens.
Where are these bargain fruit and veg boxes?
You may not have noticed them because they are always placed after the checkout. This is because people were adding things to them as they went through the store. My strategy here is to go through checkout twice, first to get a Too Good to Waste box which I then put in the car, then I go back in and get what else I need. This week we will not need bananas! Without a car you either need someone who can wait with the box after you have paid for it, or you need to do 2 shops.
If the store isn't busy you may get a member of staff to hide the box for you while you do the rest of the shop. This has happened to me once but I don't ask because they are always really busy in my local store.
Get organised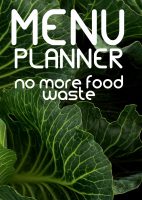 Basing your weekly meals on things that need cooking or using up first saves so much money. There is a neat planner that helps you do just that and it is in the shop here. https://www.less-stuff.co.uk/product/menu-planner-no-food-waste-paperback/
Find out more
Lidl have a useful page of information about the most common fruit and veg found in the boxes and there are recipes throughout the site. www.lidl.co.uk/our-products/fruit-veg/waste-not
Need recipe ideas?
Less-stuff has a free A-Z of leftover food ideas and my very best way to use up veg is in a crumble. It is the perfect comfort food!
Save the trimmings and scraps to make stock too, it is super easy!
Root vegetable crumble
A brilliant way to use up odds and ends of any vegetables, especially good in the hungry gap.

Ingredients
1000

g

of any vegetables

if you use beetroot this will be pink

500

ml

milk

50

g

plain flour

60

g

butter or alternative

200

g

flour - any sort

I used a mix of plain, barley and oat flours

3

tbsp

olive oil

2

tsp

chopped herbs

optional

100

g

cheese

optional
Instructions
Chop up all the root veg, any leeks and tougher stems of spinach and put on the pan to boil. You can add spinach leaves to wilt when it has cooked a little. The aim here is to just soften the veg, not to boil it to a mush.


Chop up any garlic, onion, celery, courgettes and mushrooms and saute in a little olive oil.


When the veg is softened drain the root veg and pour into a baking dish. Add the fried veg and mix up.


To make the white sauce put the milk, 50g plain flour and 50g butter into a pan. I used the one I fried the veg in. Whisk as the mixture comes to a boil and keep whisking until it has thickened.


If you are using any cheese add it to the veg mixture.


Then pour over the white sauce. You might want to add mustard or salt or pepper or all of these things.


To make the crumble mix the flours and the olive oil with your hands.


You are aiming to get a nice crumbly mix. If you have any herbs, hard cheese, chopped nuts or seeds you can add them too.


Sprinkle the crumble mix over the veg. You can use the remaining butter to dot onto the top of the crumble mix. Bake for around 45 minutes. The top should be golden brown and the vegetables cooked through.

Disclosure
Although I would love it if Lidl paid or compensated me for this post, they haven't. I've written it so that I can share my good luck in finding out about the cheap fruit and veg that also helps prevent wasting good food.