Day 1 of Zero Waste Week 17 was supposed to start with me giving blood, which is very wasteful in terms of packaging but I've had a bad cold so I rebooked for next week. Instead I've spent most of the day on a city treasure hunt with my son.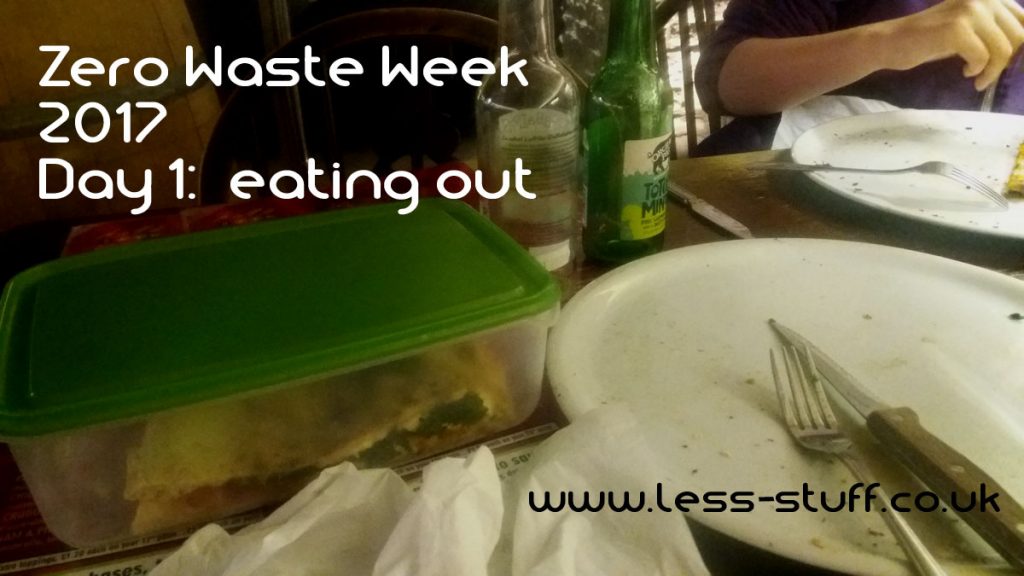 To lure my teenager out of his room takes the promise of food so we started at the best pizza place in Bristol. I know from experience that although I can eat a whole pizza in one sitting, taking a tuppaware means I have lunch sorted for the next day too. It also means I don't spend the rest of the day moaning about how full I am.
For the first time ever I thought about the other things, the paper napkins and the glass bottles. Both recyclable but never reused.
2 minute litter picks
I'm inspired by Arabella of Exeter Baby Activities who often does 2 minute litter picks on her local beach. I don't have a local beach but there is plenty of opportunity to pick up the odd bit of trash. Today was a nice team effort when a cyclist at the crossing squashed a drink can, and I picked it up to put into a recycling bin.  It took seconds and made both of us feel better.
Negative waste result
My big win preventing landfill (much to the embarassment of my son) was a load of curtain fabric dumped on the side of the street next to some other rubbish. It is the same material as the curtain that blocks out the drafts from my front door.  It has gone straight into the washing machine. If I can't cover a chair with it I'll turn it into Morsbags.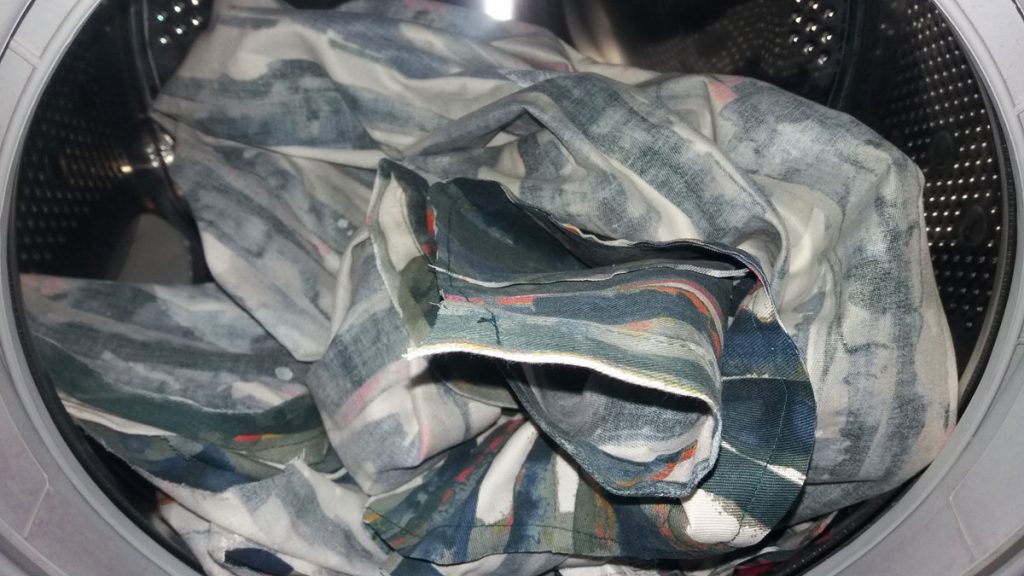 Total waste today:
2 glass bottles – left at the pizza place
2 paper napkins – one left, one taken to be composted
2 straws – left at the pizza place and later at a cafe –  my son is 14 and can make his own decisions about turtles….
3 sheets of paper from the treasure hunt
1 envelope
Dinner is stir fry so there will be some veg trimmings that will go into a stock pot.