I'm totally unprepared!
I've been so busy writing the Sustainable Summer book and the free Plastic Free July course with Claire from The Frugal Family that I've done no planning for myself! I haven't tried to reduce the plastic we use before the month, I've just kept everything as normal. This could turn out to be a good thing because I'll be able to have an honest before and after picture comparison.
The plan for Plastic Free July 2018
I'll be joining in with the 'easy ways to go plastic free' course this month. Claire and I have put our heads together to make it simpler to try something new and each day has a new activity. I've done today's task and printed out the audit sheet which is on my fridge.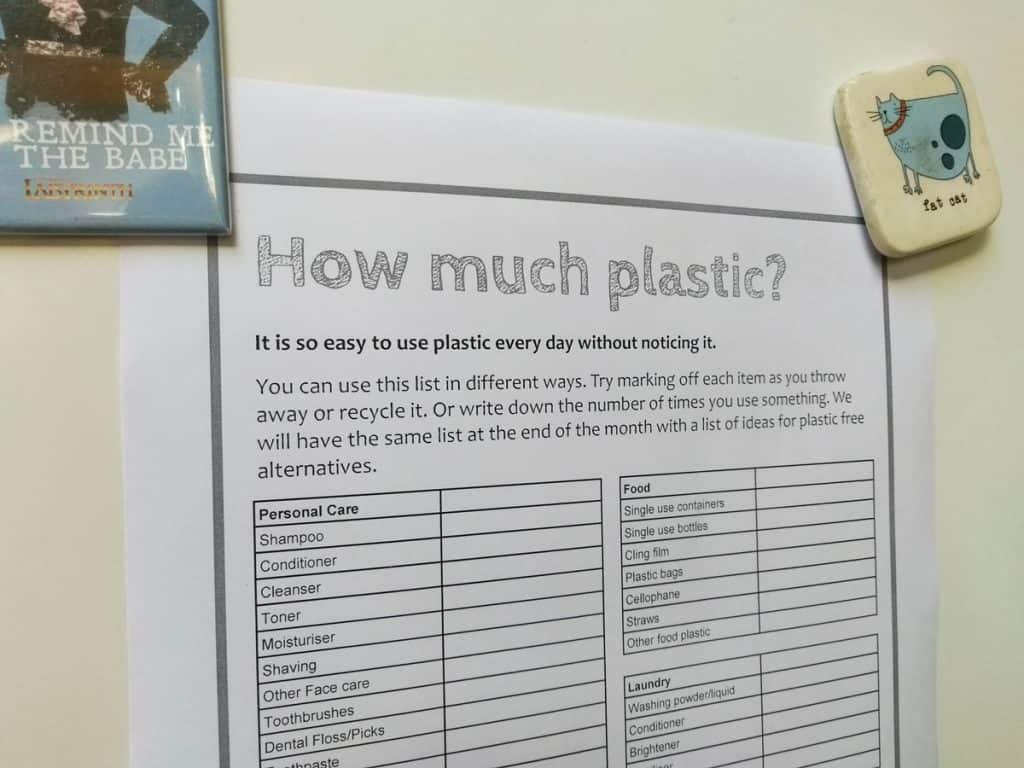 What plastic do we use now?
For the whole month I'll be keeping an eye on the plastic that comes into the house and I'll be tallying it up as an audit. This should give me a good idea of the real problem areas.
The whole idea is to find little things I can change that will reduce my plastic waste. Last year I struggled to make any plastic free changes during July but I did start to look into natural cleaning products. I'm totally converted to vinegar as a cleaner now.
Want to join me?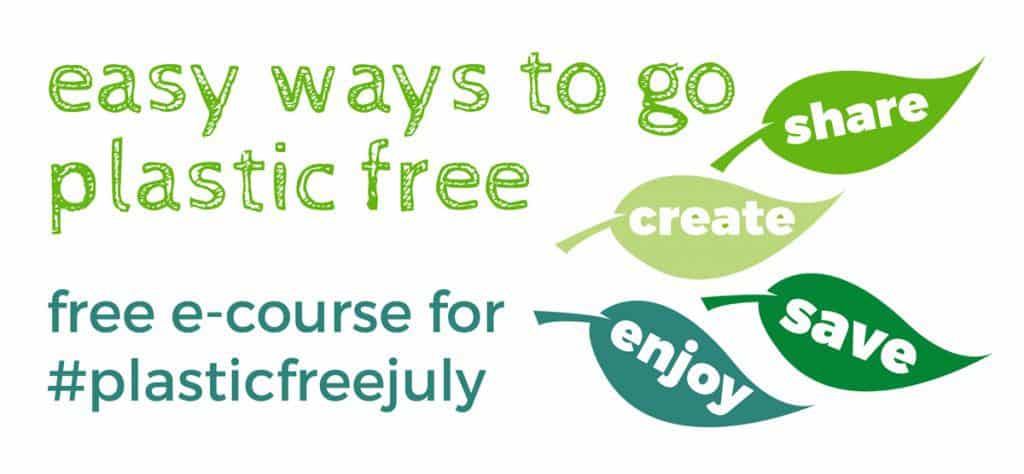 Company helps with challenges like this – you can join me and Claire as we learn with you on the course. It is fine to join late, you will just have less free info from us. We will close the doors to the free course at the end of the month but you can get all the worksheets and lots more in the Sustainable Summer book.