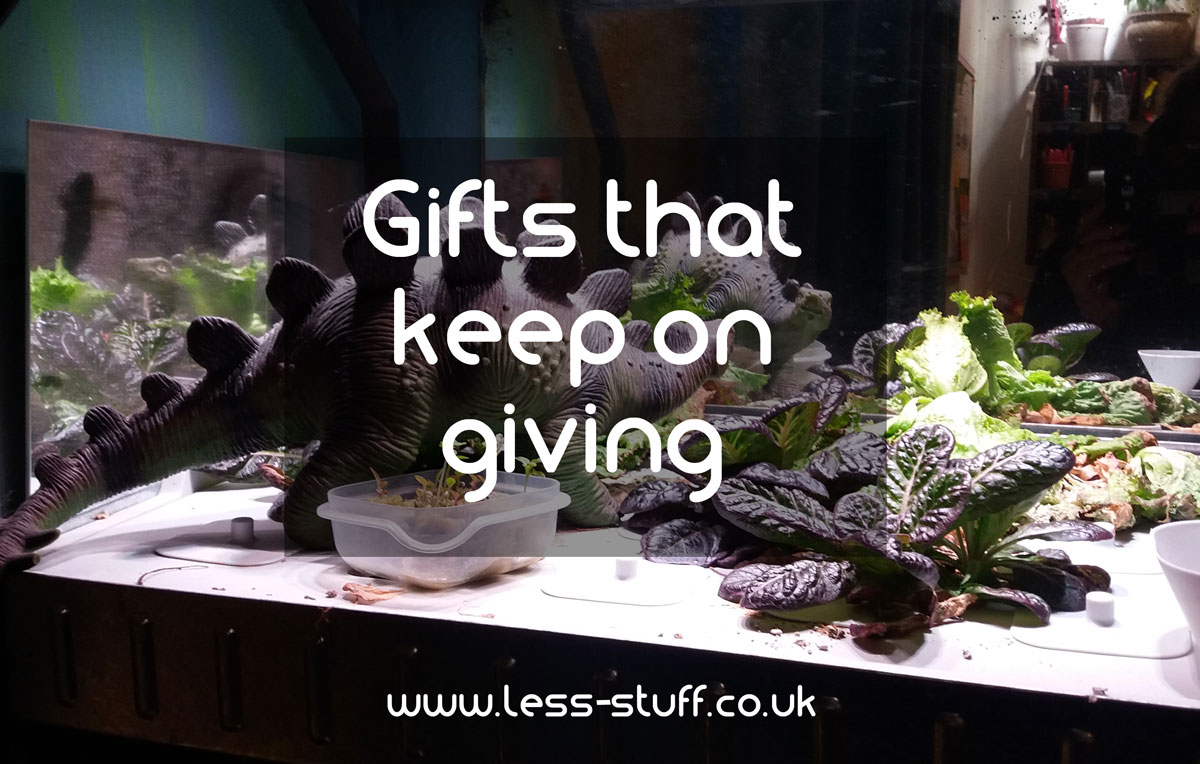 We all have friends and relatives that have everything they need. Christmas and birthdays get harder and harder but instead of scraping the barrel of novelty presents that will end up in the nearest charity shop, why not give something more lasting. I've collaborated with The Frugal Family to bring you ten ideas for gifts that keep on giving. Here is my list:
A Microfinance Gift Voucher
For people who have no way to get a bank account, microfinance is a literal life saver. With few resources to start a business there are families all over the world being helped by organisations like Kiva, Deki and Lend With Care. You can lend from as little as £15 with Lend With Care and it helps start someone on the road to a better life. If they do well they pay the money back to you and you can lend it to someone else. They usually do well!
Grow lights
It has been over a year since I bought a bag of salad to rot in the fridge. Instead I've been using special lights to keep the salad alive all winter. The bigger Ikea's are selling small screwfitted lightbulbs that go into any of their lamps for just £7. Add a bag of seeds and you have a great gift for under a tenner.
[amazon_link asins='B01KNEEFRG,B073P7KT6P,B01A72MR3S,1547020954′ template='ProductGrid' store='lessstuff08-21′ marketplace='UK' link_id='2c63a1b6-d501-11e7-b0ed-5fb4a70184c7′]
Ethical subscriptions for kids
If you are looking for a gift for a child under 10 the Woodland Trust have a Nature Detectives club that is just excellent. Every 3 months a pack of seasonal activities comes through the door.  Each one is beautifully designed and fun for adults as well. We enjoyed snail racing, tree hunting and a memorable honey cake recipe when my son was younger.
Lessons
Learning is fun and a good way to stop your brain turning to mush. You can gift a course on Craftsy which has courses for cookery and all sorts of crafts. Or give someone the gift of safety and buy them a voucher for an advanced driving course. I'm in the middle of my course with the Institute of Advanced Motorists and I cannot praise it highly enough.
Streaming services
You can buy a Netflix gift voucher through PayPal but if you want something a little bit different try a subscription to the British Film Institute. They don't have an official gifting process though, they say you would need to sign up an account with your friend's details and purchase a Subscription for them with your card. They can then change their card details on the account moving forward. So make sure it is a friend you trust 🙂
There you have 5 ideas for non cluttery and unusual presents that will keep giving! There are more ideas over at the Frugal Family pop over to www.frugalfamily.co.uk for another 5 great ideas for gifts that keep on giving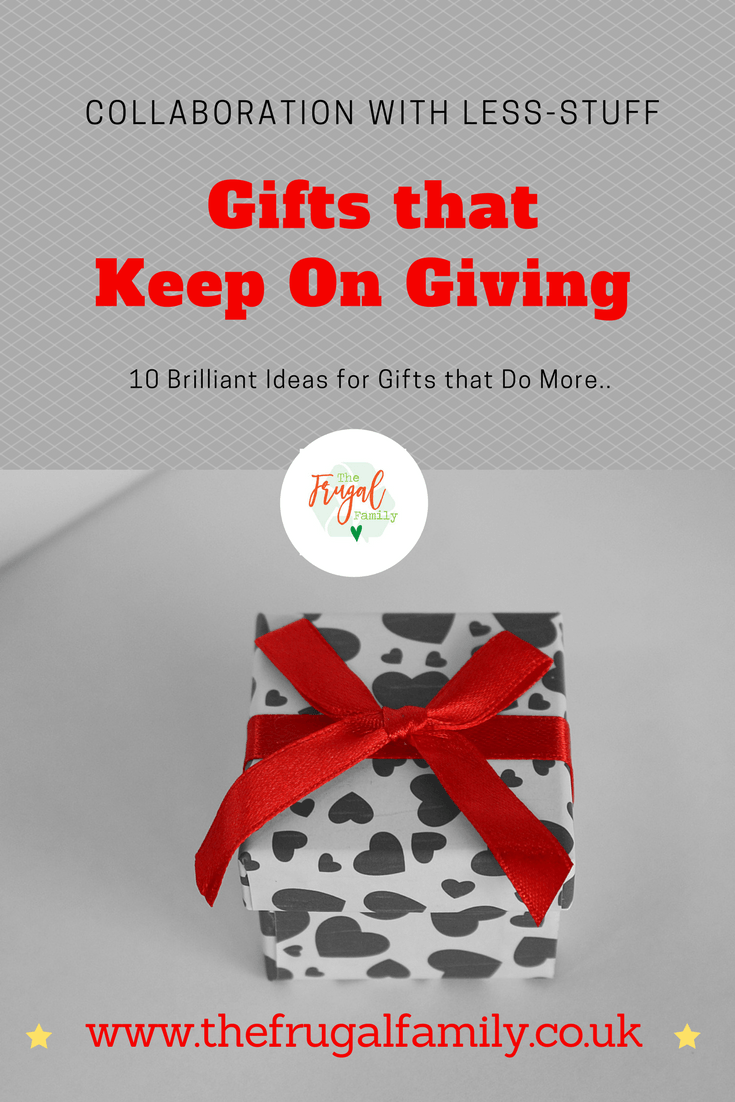 .
You can also find them here:
www.instagram.com/frugalfamilyuk
www.facebook.com/thefrugalfamily
www.pinterest.com/frugalfamilyuk