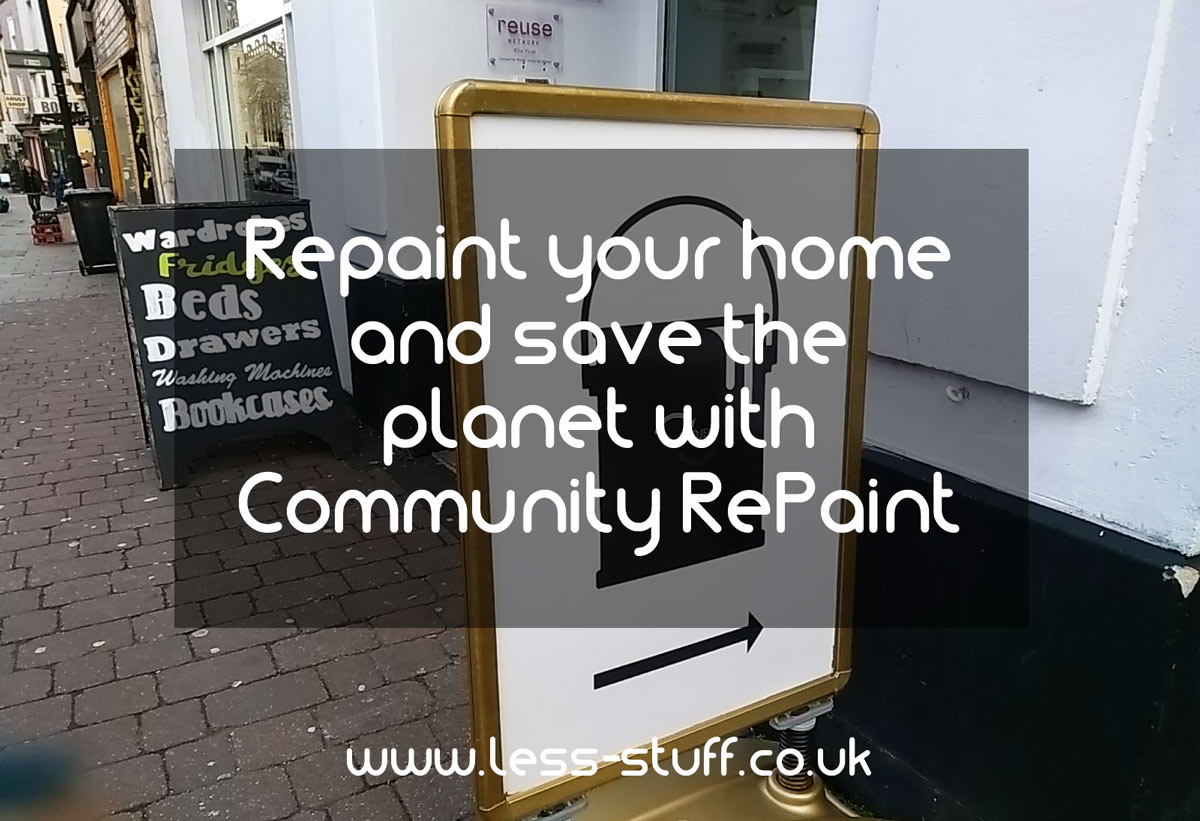 This time last year I started to strip off some of the woodchip wallpaper. I had avoided it for years because I suspected it was actually holding the house up but 2 walls of the stuff steamed off pretty well leaving just the odd crack and revealing some loose plaster.
For 12 months I have had 2 bare walls waiting to be finished. If I wanted it to be perfect (and had the money) I'd have them re-plastered then lined with plain paper. I've been put off this by the expense, disruption and hassle, and also because my destructo-cat Scumspawn likes to sharpen his claws on wallpaper. He is unstoppable. I have tried.
So here is my dilemma – do I do it properly which means spending lots of money and getting a builder in or do I just do it?
If you are of a delicate DIY disposition or you are a perfectionist look away now! You will not like this one bit.
Working on the principal of something is better than nothing I'm choosing the second object and I'm going to paint onto the bare walls.
Community RePaint schemes
We are lucky in Bristol to have the SOFA project named from "Shift Old Furniture Around".
I've been a fan of their refurbished electrical items for years. I must have saved hundreds over the years I've been using them. They also stop furniture and clothes from going to landfill and recently they have got involved in the Community RePaint.
Once a pot of paint is opened it is generally difficult to return it, although some shops are really cool about it, most are not. The only option used to be to take the paint to the tip if no one else wanted it on Freecycle. Community RePaint is sponsored by Dulux and has over 60 schemes running in the UK that collect this leftover paint for people, communities and charities to buy at a very affordable cost. In Bristol you don't need to prove that you are on a low income, the main goal is to save the paint from being wasted. There is a variety of brands and types available and this changes as new stock comes in.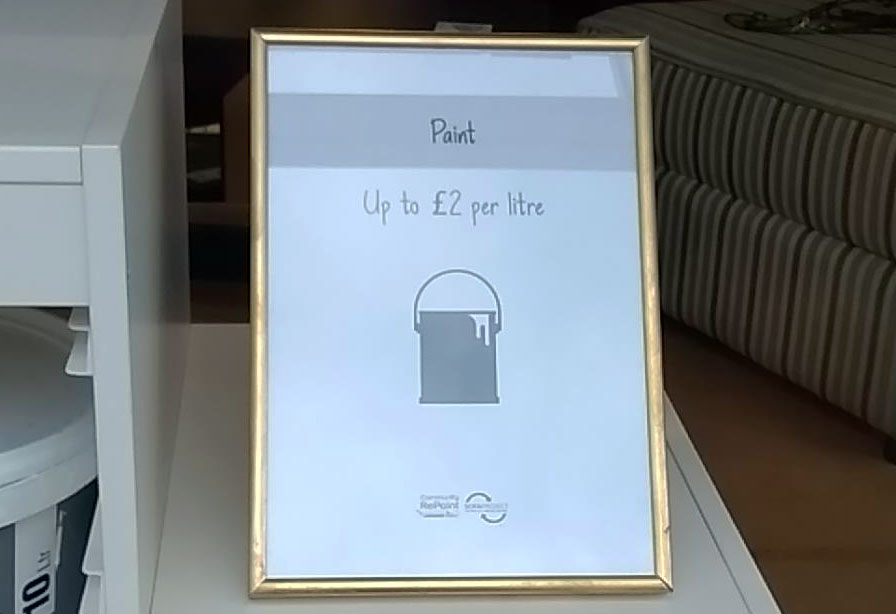 Community RePaint say
"An estimated 50 million litres of the 320 million litres of paint sold in the UK each year goes to waste. This paint is either thrown away or stored in homes or garages despite over 50% of it still being usable"
Top tips for using Community RePaint
Shop with a flexible plan. Over the years I have developed the nack of heading straight to the discounted paint in the DIY shop so I'm used to going in with one colour scheme in my head and coming out with another in my hands.
Take photos with you so you don't forget that you have curtains or a sofa that need to be considered.
Ask if they have other colours. Quite often display space is limited and there is more paint stored in the back.
Read the labels. This will stop you coming home with litres of wood paint when you needed to paint a wall.
Find Community RePaint near you
If you would like to find your nearest scheme to pick up paint, or where you can take your leftover paint, visit the Community RePaint website.
Disclosure
This is not a sponsored post, I bought the paint and have not received any freebies to write about it.
Unable to locate Global Block