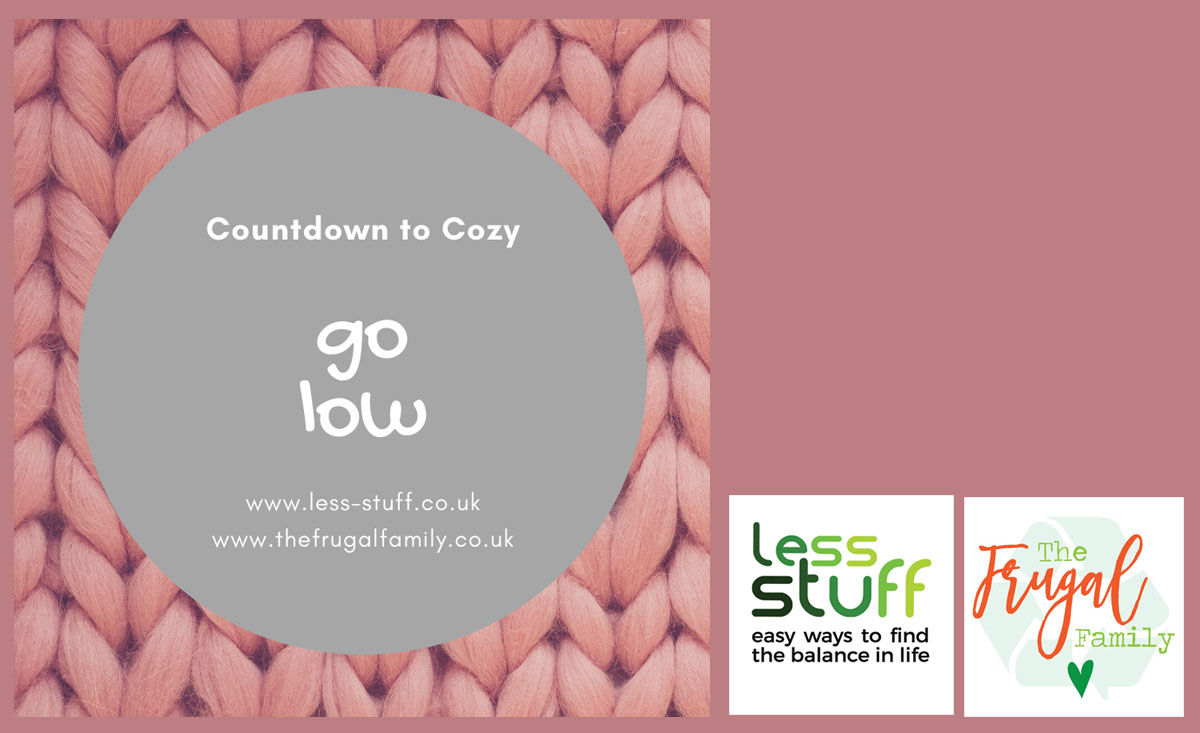 This is just one of the ideas in the Winning at Winter Workbook. We have a whole section called Waste Free Wednesday with loads more ideas for little things you can do to make yourself feel better. This little challenge is to check your supplies. Check the back of the cupboards too!
Audit what you have
Not the most exciting of jobs but taking stock of what you have in your home already will make you think twice about buying more stuff.
How are your supplies of tinned food? Cleaning products? Shampoo? Printer paper? What is in the freezer?
You can print out this handy audit worksheet by clicking on the image or here.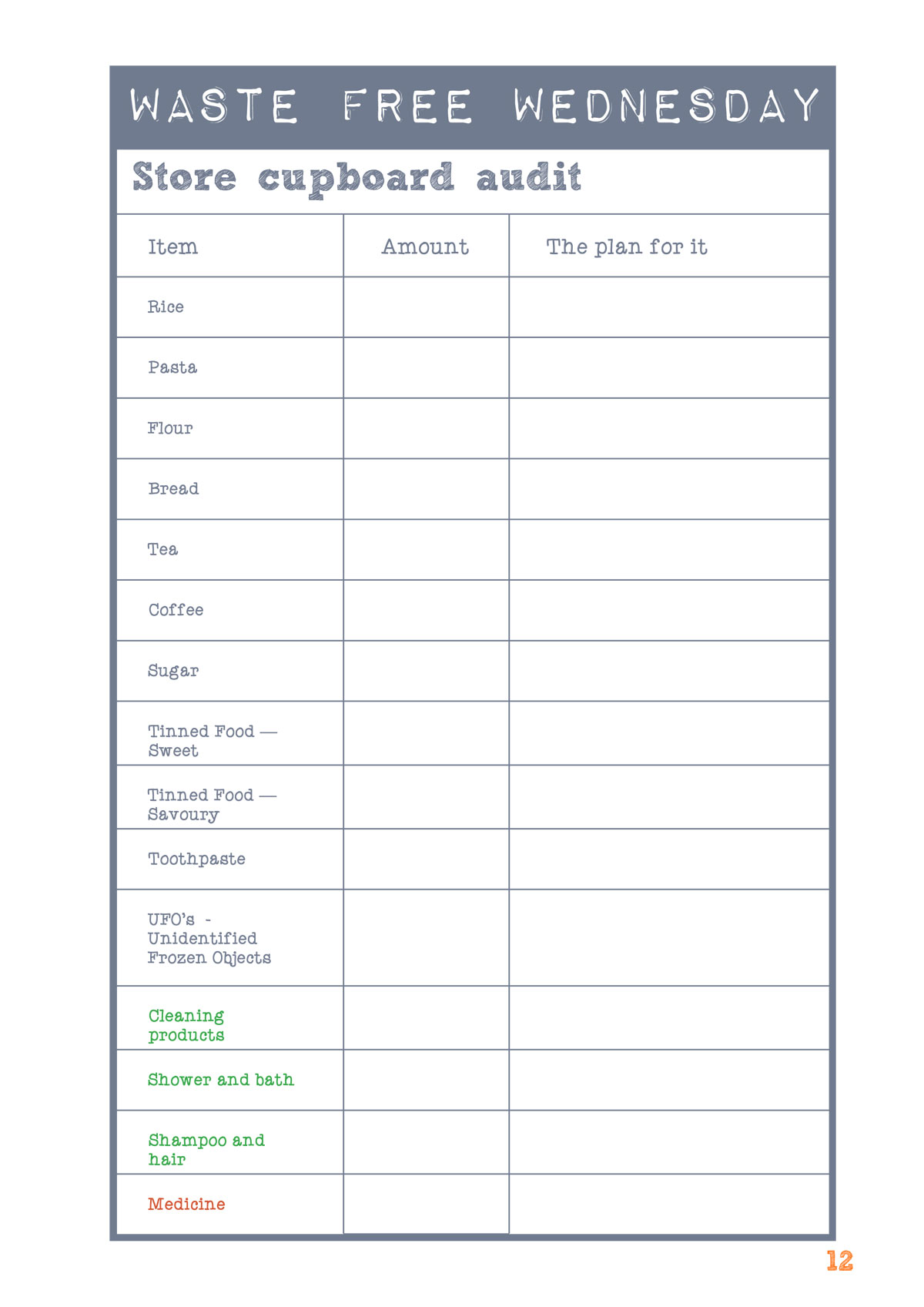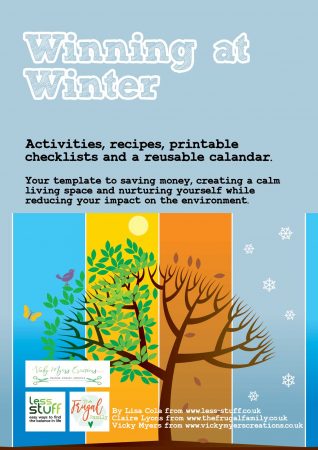 You can find Winning at Winter on Amazon in Kindle and Paperback format or from less-stuff as a printable PDF.
Join in with the conversation in the less-stuff Facebook group to share your ideas. I'd love to hear how this works for you.
Countdown to Cosy is a collaboration with The Frugal Family – check out what they are up to on their website www.thefrugalfamily.co.uk