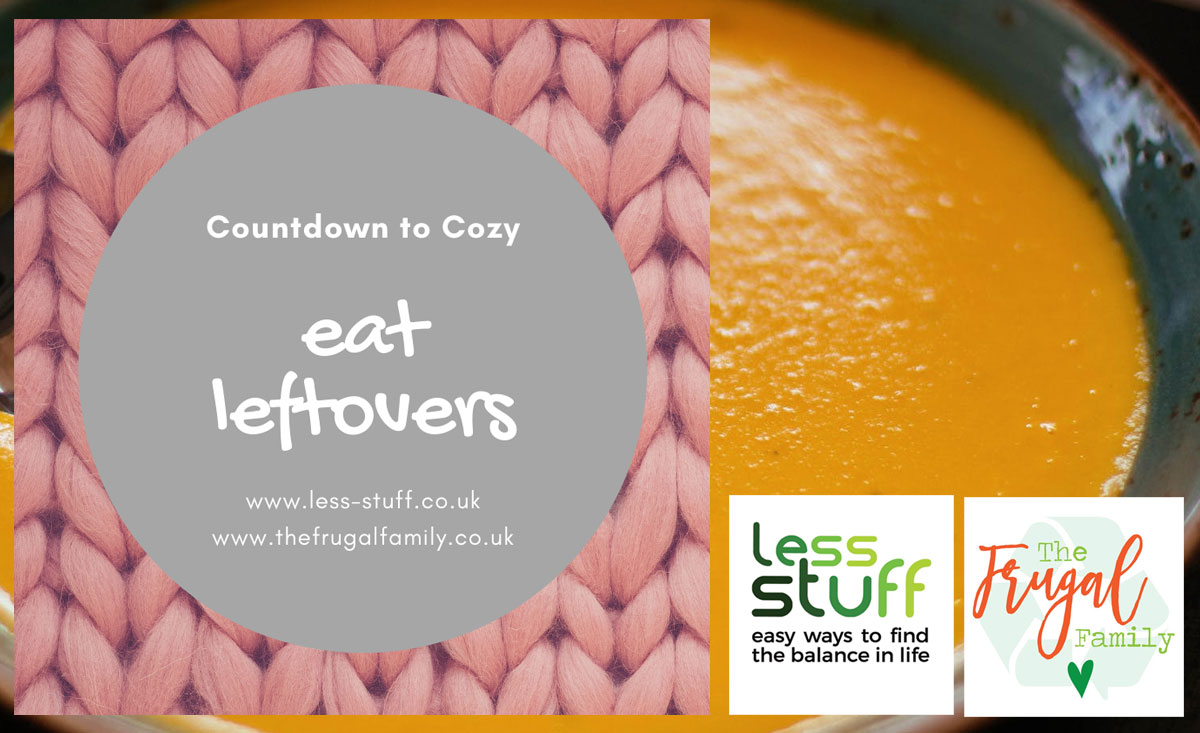 Holidays often mean more food in the house, and that can sometimes increase the risk of waste. In the Low Waste Christmas Workbook we have loads of different ways to avoid waste and here are a couple of printables that might help you.
The first is a set of signs to put on food that needs using up first. Click here or on the picture to download them as an A4 PDF.
The second free printable is a chart to help you plan what to do with leftovers. I keep mine on the fridge because that is usually where the food waste happens in my house. You can download it by clicking here or on the picture.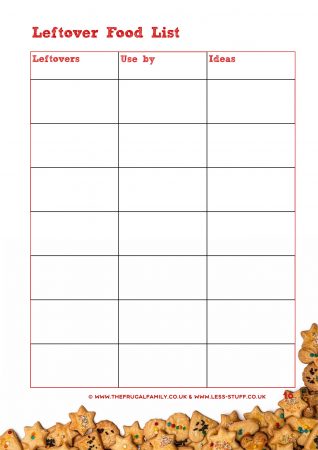 Join in with the conversation in the less-stuff Facebook group to share your ideas. I'd love to hear how this works for you.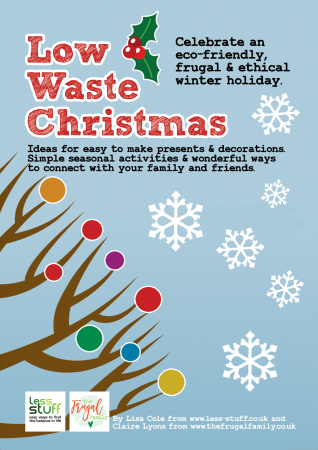 Countdown to Cosy is a collaboration with The Frugal Family – check out what they are up to on their website www.thefrugalfamily.co.uk