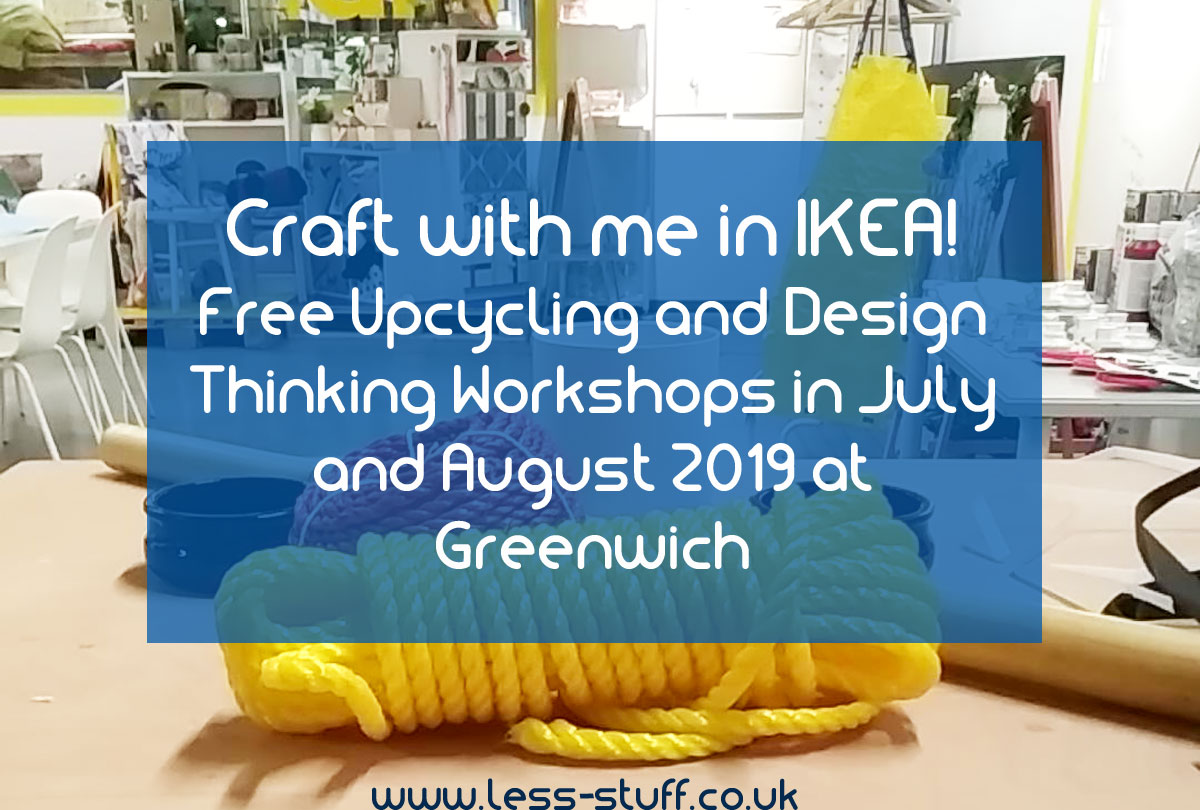 Earlier this year I was invited to visit the IKEA store in Greenwich. It is pretty special because it is very sustainable. They use solar power, harvest all their rainwater, use only LED lightbulbs and they let the daylight in. The store has huge and gorgeous windows and a rooftop with wonderful views of the city.
For me, the most exciting place in Greenwich IKEA is the Learning Lab. It is a dedicated space for staff and the public to make, mend and upcycle. It is filled with exciting things like leftover material, bits of string, old stickers, bits of cardboard, bamboo sticks, paint, pens and all the tools you need to make something out of nothing.
So when Sofia, the Learning Lab Manager contacted me and asked if I'd like to run some upcycling workshops in the Learning Lab it was pretty much a dream come true! I went to visit last week and I've designed a little scrubby brush and container out of the scraps.
Zero Waste Kitchen Tools Workshop
On the 20th July 2019, I'll be teaching 2 upcycling sessions, one from 11.30 to 1.30 and the other from 15.30 to 17.30. There are 12 places in each session.
What can I make?
I'll teach you how to make the scrubby brush and container and if there is time we can make some reusable kitchen towels too.
What ages can go?
This workshop is for adults but accompanied children are welcome. It is a family friendly session for all ages because this upcycle can be split into bits for different ages, abilities and interests. The Småland creche is free for an hour for kids between 4 and 10 so you could start your session without kids and collect them for the second half to help with decorating. Or they can stay for the whole 2 hours. Or you can see how you feel on the day.
How much does it cost?
In true Live LAGOM style, the workshops are free and you can take away your work at the end. You do need to book though and there are limited spaces so get in there quickly.
What else can I expect?
I don't just teach you how to upcycle and craft. I also teach a problem solving method called Design Thinking. I'll guide you through the process so we can make the event totally zero waste! We will think up and prototype solutions for any leftover scraps we generate during the session.
There will be another 2 sessions in August but with a different activity.
Where do I book?
For more information and to book please visit https://events.ikea.com/gb/en/events/#/book/4924