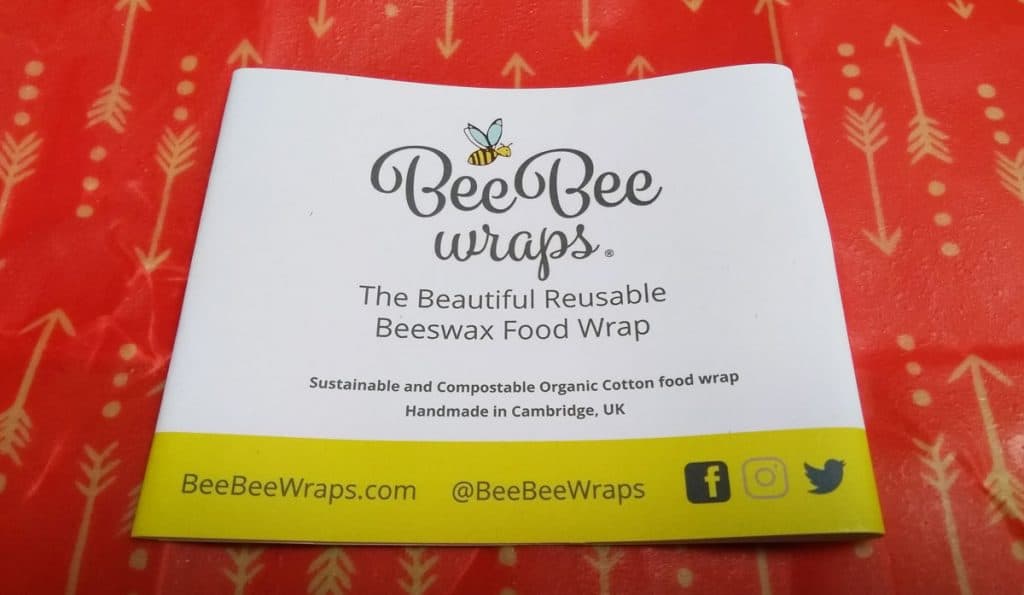 One of the most popular posts on less-stuff is the tutorial for reusable wax food wraps. They are brilliant alternatives to cling film and super fast to make. My wax wraps have one problem though – they crack after a while, which is fine as long as you don't mind putting them back in the oven to melt the wax every few weeks.
A more flexible approach
BeeBee Wraps have worked hard to find a winning formula of beeswax, jojoba oil and tree resin that makes a longer lasting food saver. They use organic cotton and the whole thing can be composted or turned into firelighters once it has ended it's useful life. I particularly appreciate the packaging which is recycled paper and a cardboard backed envelope. The wax wraps are very easy to use and this quick video shows you how they work.
You can find out more about BeeBee Wraps at www.beebeewraps.com
Please subscribe to my YouTube Channel for more videos about easy changes we can all make to live a more sustainable life.
Disclosure – I was given a set of 2 large wraps to review, I haven't been compensated in any other way for the post and I am not an affiliate for the company.