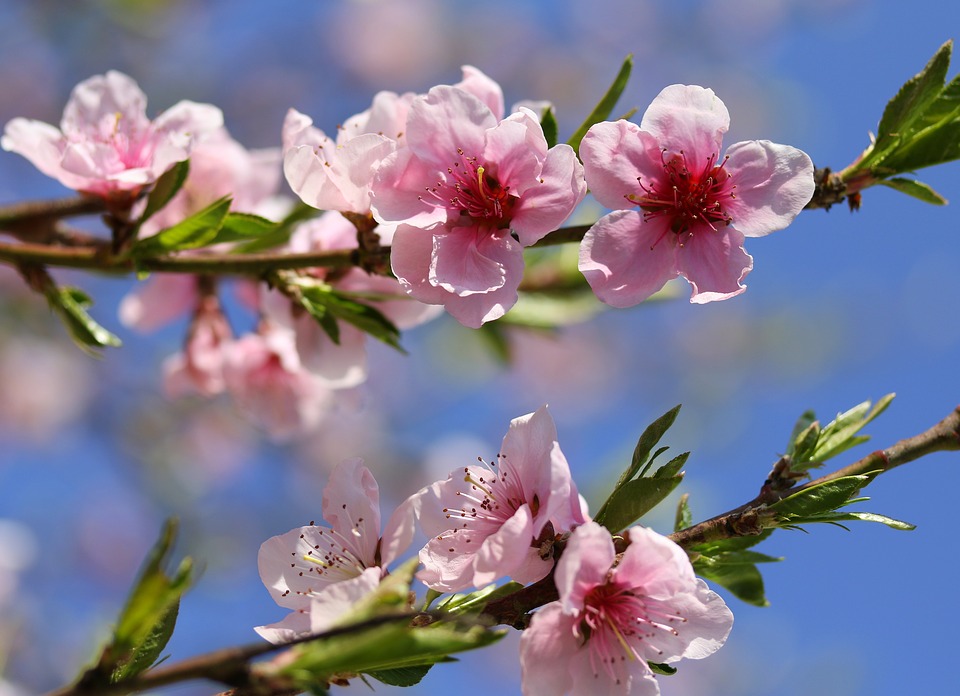 This idea came from Christine in the less-stuff Facebook group. I post prompts most days with ideas for little things to do and on Tick it off Tuesday Christine posted a list of nice things to do.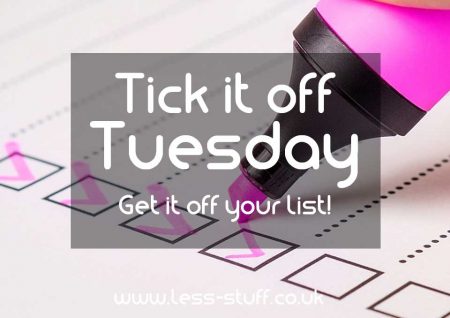 That was such a brilliant idea I asked if we could use it to write a blog post. All the ideas in this list are by members of the less-stuff group and I am very grateful to Anna, Bróna, Carron, Cathy, Christine, Dawn,  Dina, Jewel, Jill, Karina, Kath, Kate, Lorraine, Lucinda, Pam, Penny, Regina, Shel, Shona, Toets, Valentine and Vicky for the brilliant suggestions.
I like lists like this because when I really need to do something nice I quite often forget how to do it! It's the same when I'm stressed out, I forget to breathe and hold my breath! So, if you are anything like me and need a reminder here are some wonderful ideas.
Dawn summed this list up so beautifully!
"How lovely that nearly all our suggestions were free, and many were nature based. We are so easily pleased…..we just need to give ourselves the gift of time. ❤️"
Go for a really tasty lunch on your own.
Watch the sparrows doing acrobatics
Go to be early with clean sheets and a book
Have a micro holiday and just escape for a few minutes somewhere
Take a flask and sandwiches, sit by a pond barefoot and wait for the nature to come for 1 hour minimum.
Fantasise about being somewhere else with time to smell the flowers
Go for breakfast with friends
Go for a walk in the countryside
Just stop and do nothing for a while
Potter in the garden
Wander round the place you live and pretend you're a tourist
Have a glass of wine ?
Phone a friend
Snuggle with children or grandchildren, reading poetry or a story to them.
Chat on the phone with a good friend.
Picnics!
Sit and watch cloud formations for ten minutes with a hot cup of tea
Get off the bus one stop early to get some steps in and enjoy a lovely evening before getting home to chores.
Leave something you have made as random acts of love for people to find.
Get up first and have a cuppa in the garden before the day starts.
Have coffee and a wonderful discussion with a friend.
Indoor picnic – don't struggle with toddlers eating, put everything on small plates, spread out a tablecloth or sheet and do an indoor picnic – nobody wriggling at the table, they will pick and eat more than you believe and no stressing from you trying to get them through yet another meal.
Give yourself permission to read a book in the middle of the day and not just before nodding off to sleep at night.
Watch a film in the morning.
Go to an art gallery…..and read the 'notes' about the artist/art to try and understand their mindset. Pretend to be an art connoisseur and really look at stuff. I find it exhilarating and quite emotional. Maybe that's just me though!
Walk in woods. Pick up leaves.
Walk alongside water – the sea is wonderful, but canals and ponds will do.
Pick up things – this is a recurring theme lol. Pick up stones, shells, bark, twigs….get back the joy of a child, of all the wondrous shapes and textures nature has to offer us.
Take a walk and just be in the moment.
A nice big bubbly bath! Total relaxation!
Walk barefoot (some places this may not be possible or wise! Sandy beach or grass is best, or indoors if you have space and your immediate environment tends to be littered) and feel the connection to the ground, where your weight is as you step and move
Walk along a road that you're very very familiar with, slow your pace a little bit and see how many things you can notice or observe that you hadn't seen before
Have a luxurious bath
Light candles and incense, or burn a favourite essential oil safely in a burner and let your senses enjoy the fragrance and sight of the flames dancing
Look at the stars (bit difficult for me now!), and see if you can spot any constellations. Use a prediction site or app to find when ISS (international space station) is visible overhead, set a timer and watch it circling around the earth overhead
Go to the cinema on a weekday afternoon
Spend time with nature (visit some trees, the seaside, or local park)
Go on the top deck of a bus where the route passes through somewhere which has a great view and just admire and enjoy it
Take weird arty photos on your phone
Sit in a cafe with a beverage of your choice and just people watch
Take a pause, daydream a little and think about something that you would really love to do, and see if you can work towards this or build some similar activity into your daily life
Choose something to eat or drink that you really love. Shut your eyes, and really savour the flavour and texture of it as you eat or drink it, let yourself truly taste and enjoy it
I love sitting up the mountain near where I live looking at the beautiful views and feeling blessed that I now have this way of life
I love snuggling up with my dog Max. He has given me a reason to go walking and get back in nature
If you have a garden, sit out and enjoy it. I love having a meal outside and seeing what's grown or changed.
Feed the birds and enjoy watching them.
Go for a walk in your nearest patch of greenery, watch how the trees move and reach up, watch the clouds (white and fluffy or dark and gloomy).
Make time to be creative in whatever way appeals. Make time to do something just for you – read a book, have a long shower or bath or look at old photo albums.
Watch the sunrise or the sunset. I can do both from, or close to, my home but rarely remember
I put diary reminders for treats to look out for, eg the week when the handkerchief tree flowers or the dragonflies crawl out of the pond and hatch … the first blossom, frog frollicking night. Over time these are all surprisingly predictable. (nb: I'm so lucky to have a garden with a tiny pond and to live close to a park).
Gardening. It doesn't need to be a huge project, there's just something very soothing to me about planting seeds and then watching plants sprout and grow from nothing, you don't need a lot of space either, there's a lot of flowers and even fruit and veg you can grow in pots!
Don't buy or spend, instead create memories, have experiences, take time enjoying that moment, these things have consistently been shown to be good for you physically and mentally and high on the happiness scale.
For me personally, give me access to the recycling bin, old paper and glue and I can lose a whole day creating. For £2 I can go to the community center and make cards with my friends and have a free coffee.
Sit on my sun porch with a cup of tea and watch the sun rise through the woods
Brush your hair upside down and have your stretch in right there..
Good dog walk on a lovely day. 🙂
Sit down with a good book and nice cup of coffee.
Make time for a bit of sewing.
Walk by the river on a sunny day.
Carron added this comment which is a reminder to be grateful.
"When they survey people on positive experiences and things that make them happy nature based habits and experiences are always high/highest in the results. Next comes community, then creativity. People are happier who intentionally practice daily gratefulness, even if that is just making a list of all the good things in that day as you go to sleep. Most of these things can be free or cheap. The other thing we can do is random acts of kindness or charitable things, such as litter picking your neighborhood or taking a neighbour some flowers from the garden, these too score high on how happy they make us feel.
Today again I will write another poem or story about the wildlife as I sit outside with my morning coffee. I will chat on messenger to my family whilst making some paper mache beads for a friend and whatever else the day brings this things will make my day happier as the things in this post mentioned above always do. Before I go to sleep, reading the lovely replies to this question will also be on my gratitude list."
Just reading it makes me feel happy! And I'm very grateful to have such a wonderful community of people. Thank you less-stuffers! And thank you Christine for the idea!